Following a similar caution by Afande Seguya Rodgers, the DPC of Mukono to Uganda Christian University students, Nakawa police station Officer in Charge (OC) has confirmed that indeed universities and institutions of higher learning are living under a serious terrorism threat.
In a notice to the Makerere University Business School (MUBS) community, the OC MUBS, SP Eliau Moses Osega has warned students and staff of the the Nakawa based business school to be cautious about 'suspicious' items in their environ.
"Alshabab is still very much alive, it has never been knocked out of action. Whenever we get intelligence, we notify the public and in most cases universities are targeted because of the number of students that they boast of. So we call upon the MUBS community to be as vigilant as possible," Sp Eliau told Campus Bee in a phone interview.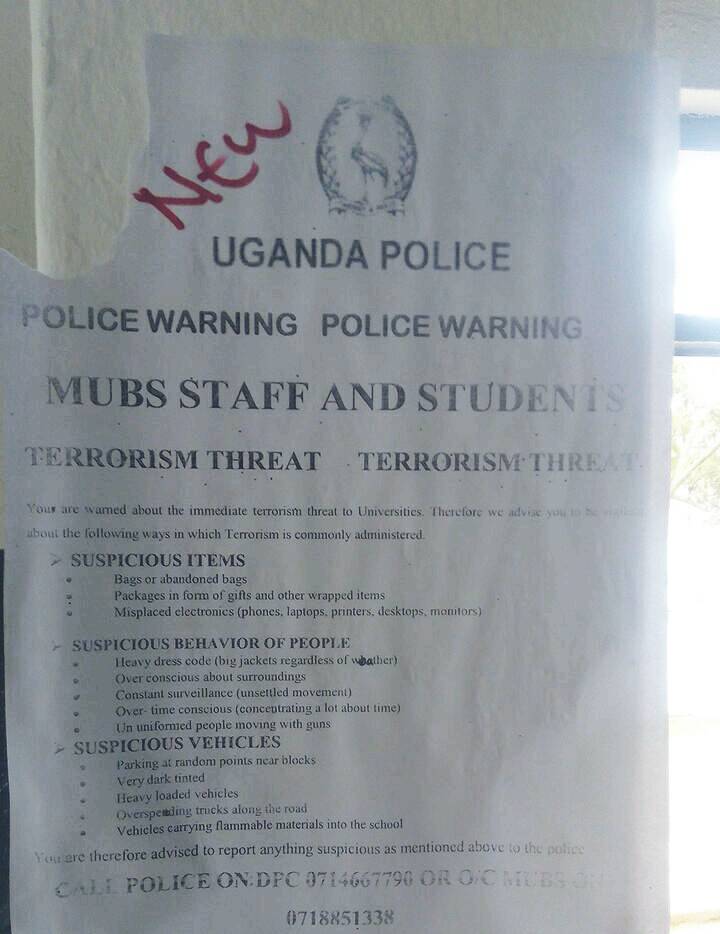 The letter goes ahead to point out key pointers of terrorism, these being; abandoned bags and packages, suspicious wrapped gifts, misplaced electronics, heavy dress codes, un-settled movements and overly tinted vehicles before asking the MUBS community to take note of the aforementioned characters and report anything or anyone they find suspicious to the O/C MUBS or contact 0714667790.