Ever met someone that has served in almost all student leadership elective positions at a prestigious University like Makerere and in all his/her runs has never lost an election?
Well, there has been Jothan Yamu Burobuto but step aside please.
Until recently, he was Guild Speaker and Acting Guild President but Imran Kasujja a third year student of Business at Makerere has turned out to be the new face of a winner – politics in Makerere.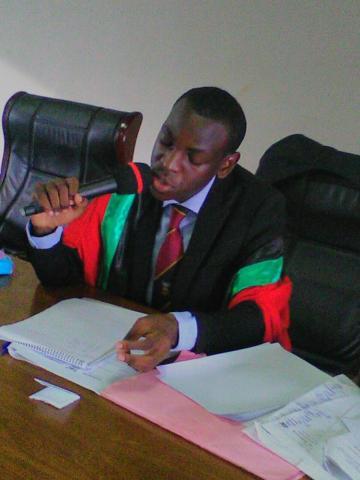 Starting off small, Kasujja first became the Chief Fresher of Makerere's Democratic Party chapter (Uganda Young Democrats – UYD) in 2014, then Deputy Speaker of the same in 2015, GRC School of Economics – 81st guild, Information and Computer Technology Minister – 81st Guild, Guild Speaker 82nd Guild and Acting Guild President, then until recently the duly elected Speaker of Uganda National Students' Association (UNSA).
It takes a lot for someone to be in more than 3 elective positions in Makerere University and they don't lose any. That is why Kasujja is sui generis.
At the first glance, you may even mistake him for a fresher but the cookings and boilings that are going through his head at a material time are always what make him unique.
The seemingly quiet and reserved man resides in Livingstone Hall and was at City Parents School and Lubiri SS for primary and secondary education respectively.
He is doing a bachelor of Arts In Economics and comes from Lunguja Rubaga, Kampala.
This son of Ibrahim Kasujja who looks up to former US President Barrack Obama was born in 1994.