One would be right to say that controversy and politics will never part ways as a picture of pre-ticked ballot paper emerges in MUBS guild presidential election.
The picture that is currently circulating on social media indicates a ballot paper, ticked in the favour of Awori Emmanuel, the Uganda Young Democrat's flag bearer in the election with serial number 2333.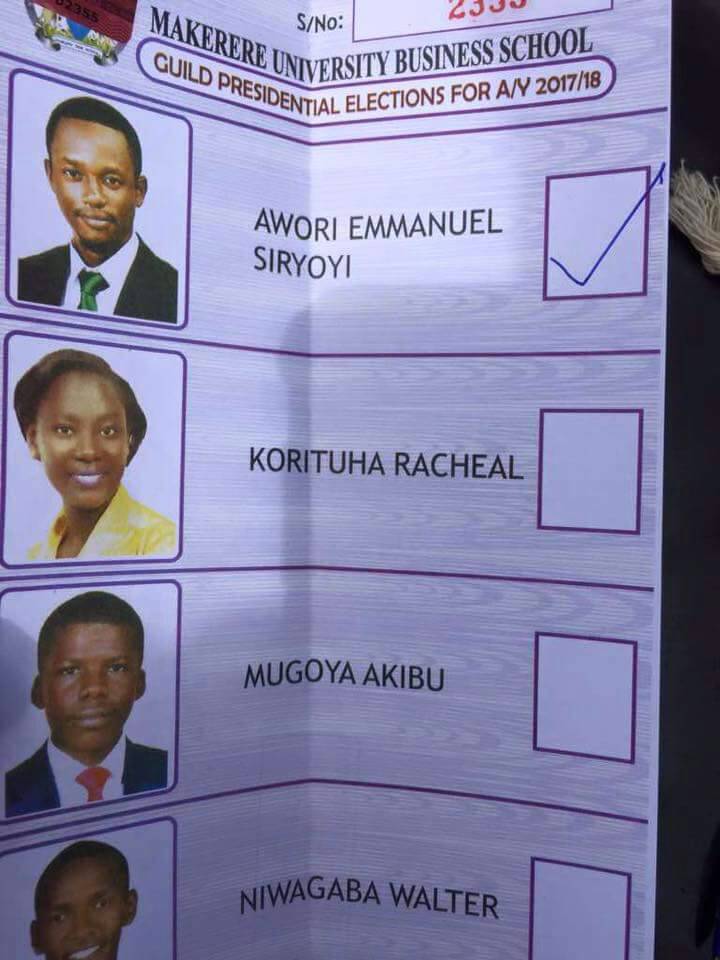 Surprisingly, students have been checked and no one is allowed entrance to the polling station with either a phone, camera, recording material or backpacks. It's you and your Student's Identity card or Previous examinations permit.
Speaking to the MUBS electoral commission, one of the members on the committee assured supporters that the serial number 2333 can be reflected in their books and there is no cause for alarm.
Rival camps have however raised questions that if one could sneak in a phone to capture his ballot, how sure can they be that such a person can not sneak in counterfeit ballot papers which are already pre-ticked to favour his or her candidate?
"They assured us a free and fair election, but this picture speaks volumes! If no one is allowed to go with their phones, how then could such a photo emerge?. This is a threat to fairness," one of the disgruntled students told this reporter.