The president of the Republic of Uganda HE Yoweri Museveni and First lady – Minister for education and sports Hon. Janet Museveni graced the Makerere University 72nd graduation ceremony.
The duo virtually attended the opening ceremony for the Makerere 72nd graduation that was held on Monday May 23rd, 2022 at the university's freedom square.
HE Yoweri Museveni and first lady Janet Museveni congratulated Makerere University upon reaching 100 years as well as the graduates for graduating at such a memorable time when Makerere University is celebrating 100 years.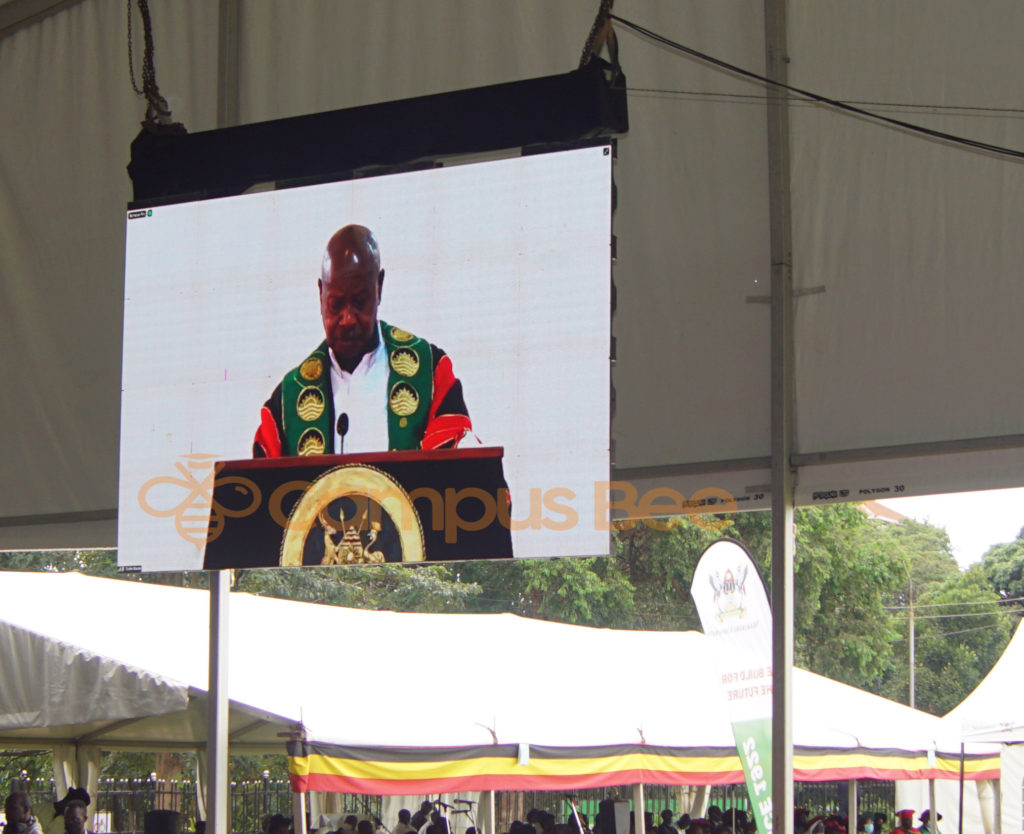 The Vice Chancellor of Makerere University, Professor Barnabas Nawangwe thanked the government for its continuous efforts to support education through programs such as sponsorships and loan schemes.
Professor Nawangwe further highlighted the need for more doctorate holders, calling upon the university to support masters and doctorate students.
"Our Excellency! The World Bank has declared that Africa must train 100,000 PhDs in the next ten years if we are to achieve agenda 2063, meaning at least 10,000 PhDs per year. Currently all universities in Africa produce just under 5000 PhDs per year, meaning that we must more than double the numbers if we are to achieve the World Bank target. But this is the number of PhDs, which China with the same population as Africa produces annually. I wish to once again call on Government to sponsor PhD and Masters studies for students in critical disciplines and create a loan scheme for students in other disciplines," Prof. Nawangwe communicated.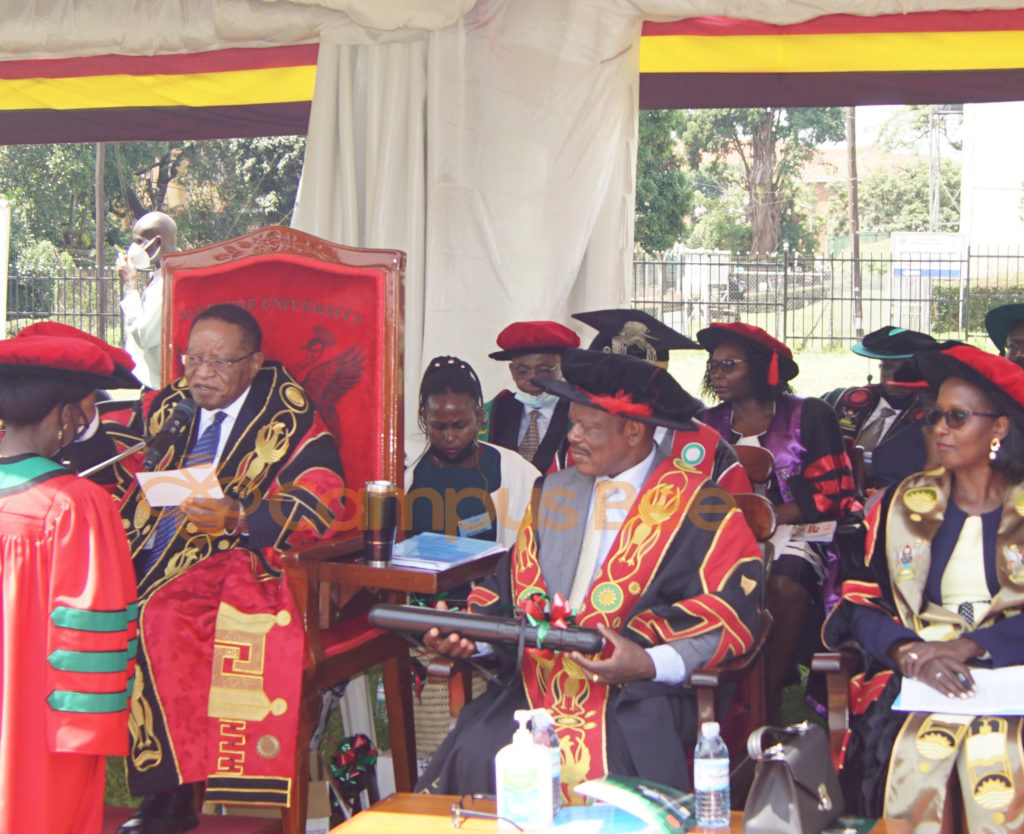 Professor Ezra Suruma the Chancellor at Makerere University urged the graduates to respect their guardians, sponsors and parents and continue loving them as well as supporting them especially as they grow older.
"And now a parting word to our graduands. I plead with the graduands to never forget to cherish and to honour your parents, guardians and sponsors who have sacrificed so much to help you reach this graduation day. As they become older they will increasingly need your love and financial support." Professor Ezra said.
Professor Ezra conferred degrees and doctorates to the first graduation cohort that comprised of graduands from college of health sciences, college of natural sciences and school of law.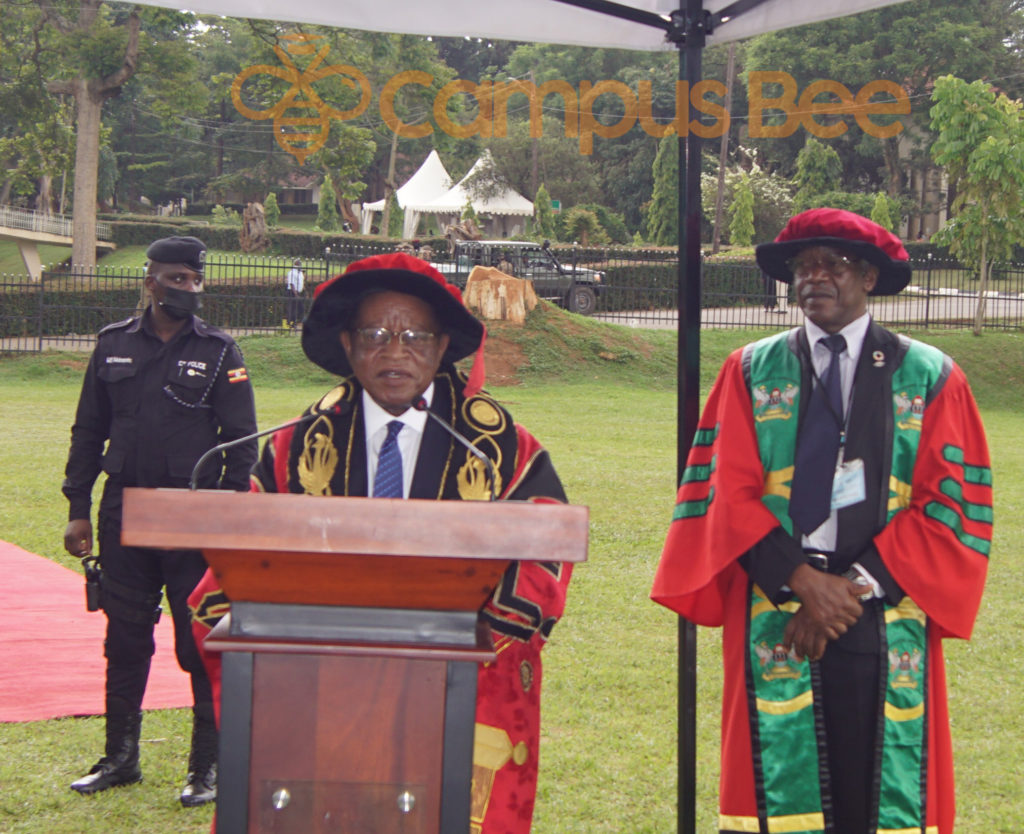 12,474 students will graduate at Makerere University's 72nd graduation ceremony which commenced on Monday May 23rd, 2022.
Comments