The Makerere University Vice Chancellor Prof Barnabas Nawangwe has officially sworn in three Ministers to the 84th Guild government . The newly sworn in Ministers are replacements to the thrown out earlier appointed Ministers by Papa Were (Guild President)after discovering that some were not Makerere University students, and others could not meet the standards to be appointed as cabinet ministers.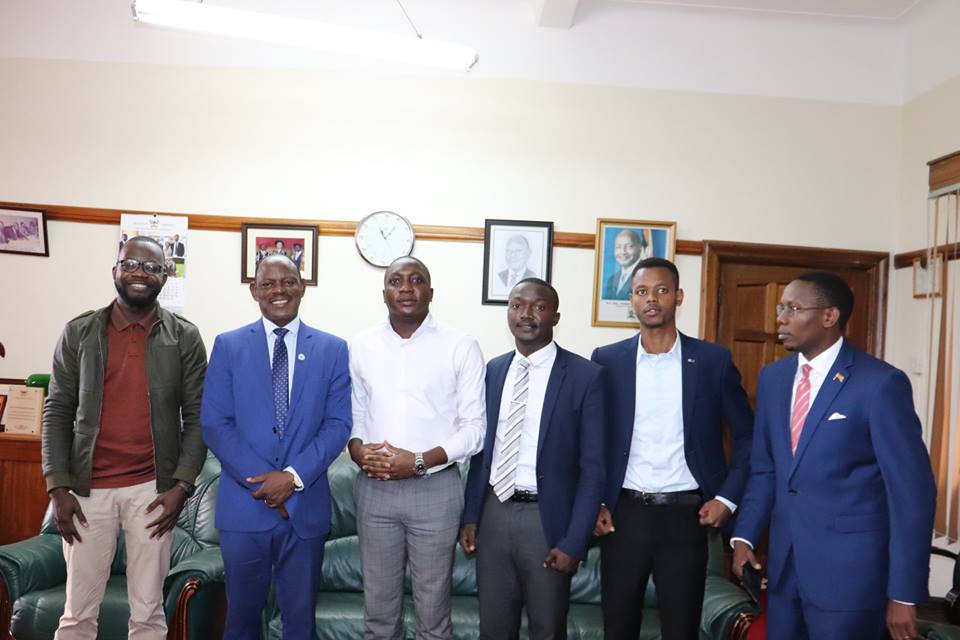 Prof. Nawangwe has sworn in the newly appointed Prime Minister Rt. Hon Edward Kinene Ssemakula and Cabinet Ministers of Finance, and Estates, Hon. Gerald Wabugoya Kamana, & Hon. Namara Job Smith respectively in accordance to Article 81 of the Makerere University Students Guild Constitution.
The Makerere University Dean of Students was no show at this swearing in ceremony but he was represented by Mr. Peter Rivan Muhereza the Warden Galloway House and Kabanyolo Hostel who also doubles as the Guild advisor to the 84th Guild.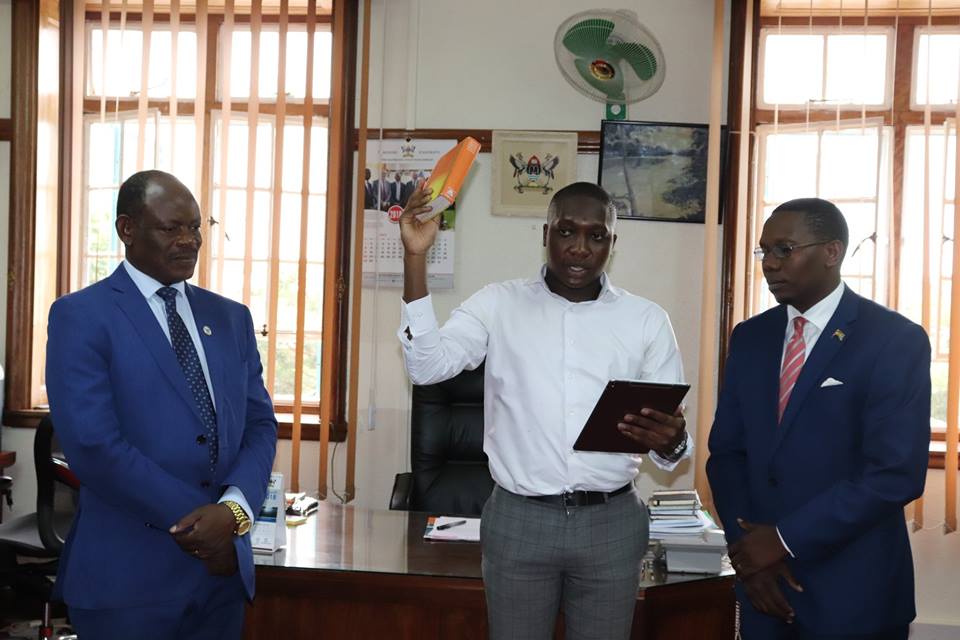 The Academic Registrar Mr. Alfred Masikye Namoah clearly asserted that three of the ministers in the 84th Guild are not students.The formerly appointed Prime Minister Ian Ndamwesiga and the Finance Minister John Paul Okiring are not registered students of the university as well as Social Affairs Minister and Mitchell Hall GRC Derrick Maate who couldnot be traced anywhere in the university records.
Comments