Professor Barnabas Nawangwe, the Makerere University Vice Chancellor has promised to compensate damaged property belonging to Ssebidde, a Makerere University student living with disability. Ssebidde's property was among the students' belongings that were damaged by UPDF soldiers who stormed Makerere halls of residence and beat up students thoroughly.
Through his social media platforms, Nawangwe announced that he has held talks with Ssebidde regarding the events that happened during the 15% tuition strikes. Nawangwe reportedly apologized to Ssebidde following the brutality he had to endure at the end of last month.
"I met Mr. Ssebidde, a student with disability who lost property and was injured during student riots. I apologized to him and assured him that his damaged property will be compensated."  Nawangwe wrote.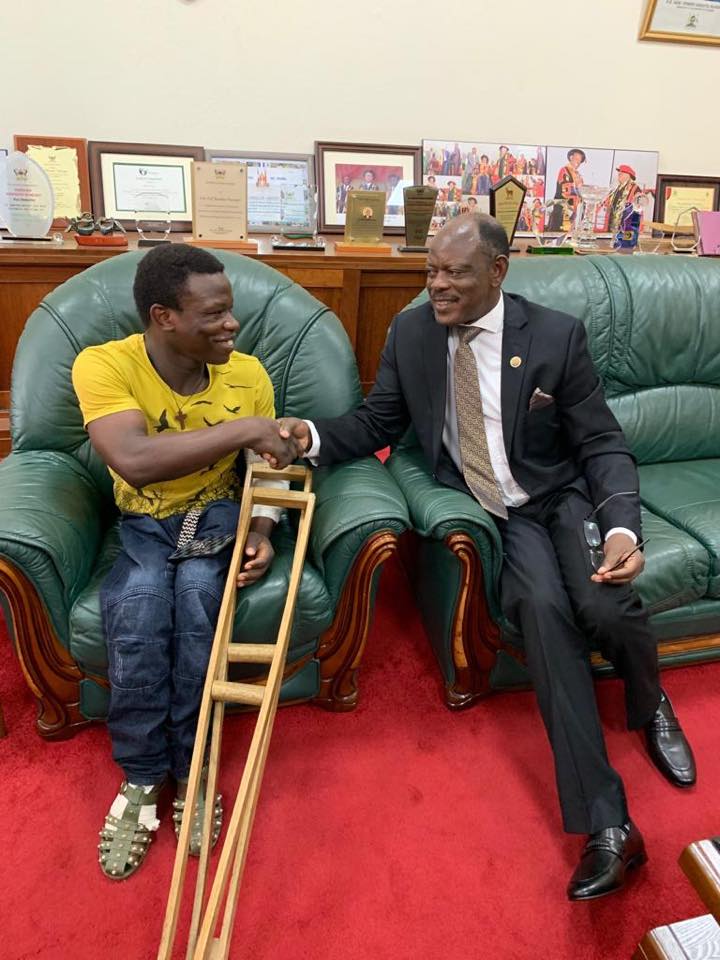 Nawangwe's statement has sparked off a discussion on whether he will compensate all the destroyed property belonging to other affected students. The students think only compensating Ssebidde's is not fair.
"What of the other students property which was also destroyed? Aren't they going to be compensated as well." One student wondered.
Ssebidde becomes the first victim of brutality to officially meet Prof Nawangwe following the two weeks of fear and terror at the Ivory Tower. It should be recalled that nine students were immediately suspended for taking part in demonstrations against the tuition policy while 26 others were served with strict warning letters.