Susan Nawangwe, a wife to the Makerere University Vice Chancellor Prof Barnabas Nawangwe is steadily growing her shoe business dubbed 'Nasuz Fashion Store' which is located along Kyagwe Road just opposite Equatorial Mall.
According to Susan, Nasuz began with a few pairs of shoes but it has grown to a big fashion business which she is sure will soon open branches at Uganda's biggest shopping malls like Garden City among others.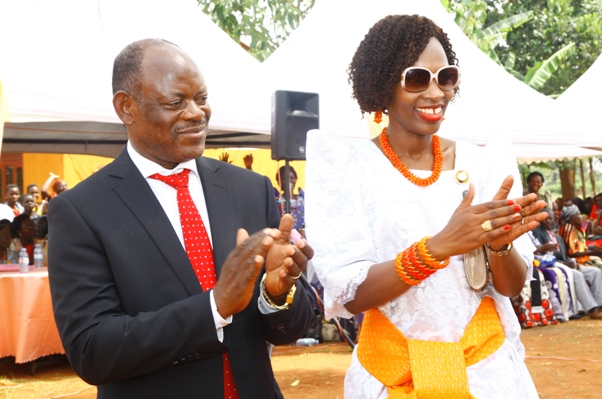 Susan had gone to Pastor Kayanja's Miracle Center last evening where she offered a seed of 150 pairs of shoes. She further revealed that her business has the best customer care services before she prayed for the troubled Makerere University.
"You will receive the best service ever, a service with a smile." Susan told the congregation after giving out 150 pairs of shoes. Pastor Kayanja later applauded Susan for offering such a hug seed, which she could have sold for more money, but she instead chose to give it freely as a way of thanking God.
Susan also confessed that when she had just opened her shop, she was able to offer only 50 pairs of shoes and her last evening return was a God given surprise.
Kayanja later called upon the married to-be followers to shop nowhere but at Nasuz Fashion Store.