Prof Anyang Nyong'o, the father of Oscar Winning Kenyan Actress Lupita Nyong'o visited Makerere University yesterday. Currently the governor of Kisumu County in Kenya, Prof Nyong'o was at Makerere University as a student in the late 1960's to early 1970's.
As a resident of Livingstone Hall in the heart of Makerere, Prof Nyong'o was successfully elected Guild President of the Ivory Tower and he served his term (1969/1970) diligently, as we have been told.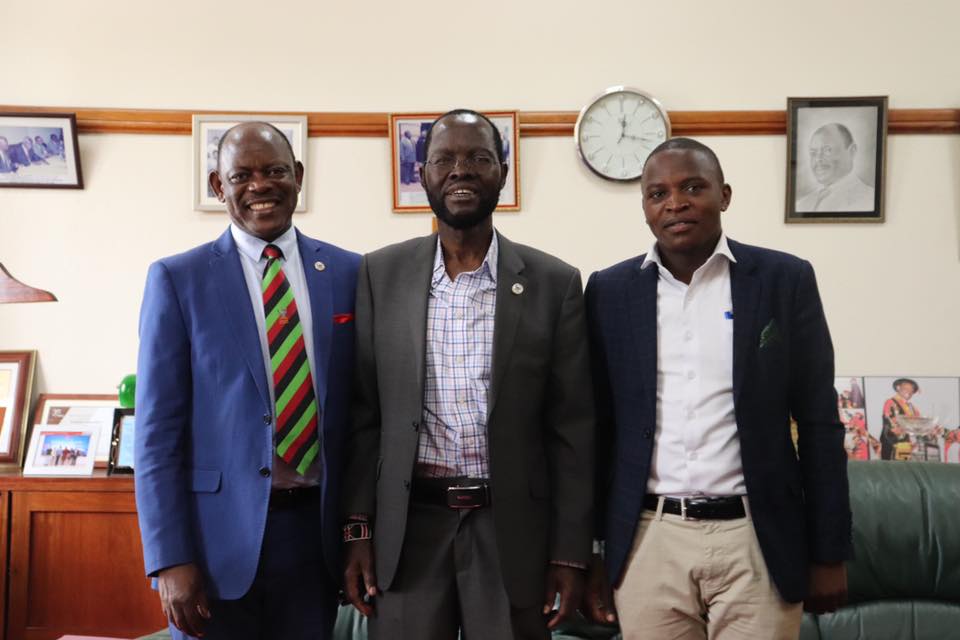 "I was delighted to receive Professor Anyang' Nyong'o, a Makerere alumnus and prominent International personality." Makerere University vice chancellor Prof Barnabas Nawangwe said in a statement.
"We shared pleasant memories and discussed Makerere's future. Prof. Anyang was Guild President 1969/70. I showed him a portrait of his cabinet which has been in this office since 1970." Nawangwe further revealed.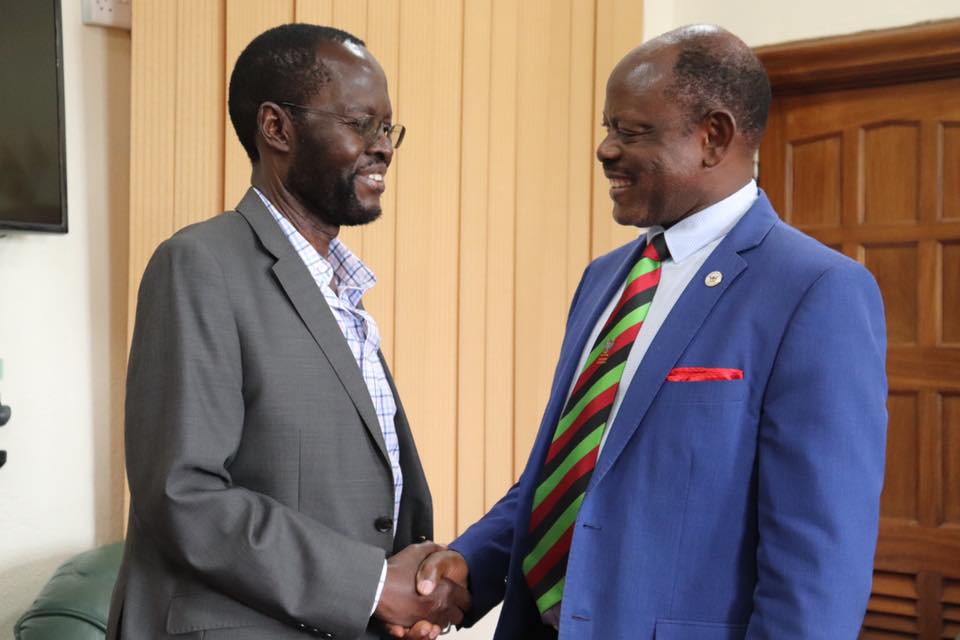 The Vice Chancellor said that the university is proud of his achievements as an alumnus and even more proud that he nurtured an Oscar winning daughter, Lupita Nyong'o.
"Prof Anyang has ably represented Makerere through his achievements in his home country Kenya. I thank him for being a role model to his daughter who is now an inspiration to millions of women." Nawangwe ended.
He visited his former rooms in Livingstone Hall and a source that accompanied him said he was able to tell them apart. Our source further revealed that as soon as he stepped in some of them, he was overshadowed by nostalgia that he could not hide.