The lists for students admitted under government sponsorship for university education are being released one at a time, starting with National Merit category.
Campus Bee has learned that one of the senior six leavers who worked himself to the last sweat, to scoop 20 points at UNEB, has been sidelined from the beneficiaries of the sponsorship.
It is alleged that following his application, the student Marvin Latigo Oketayot, was left depressed when his name didn't show up among the successful applicants as he had given Gulu University his first choice for Medicine and Surgery course.
The public has extended the blame to the officials responsible for PUJAB (Public Joint Admissions Board)  selection process as it is alleged that they (officials) failed to download Latigo's secondary school results.
Makerere University being the center for PUJAB operations, the institution has since released a statement advising the student in question to appeal to the PUJAB office.
"'Sorry for the incoviniences this could have caused. This could be an error of omission. Would the candidate submit an appeal to the academic registrar's officer, Makerere University? Let us get this resolved." The University responded to the query, said on twitter.
Latigo is a former student of St Mary's College Lugazi where he scooped 20 points in BCM/ICT (Biology-Chemistry-Maths/ICT) with AAA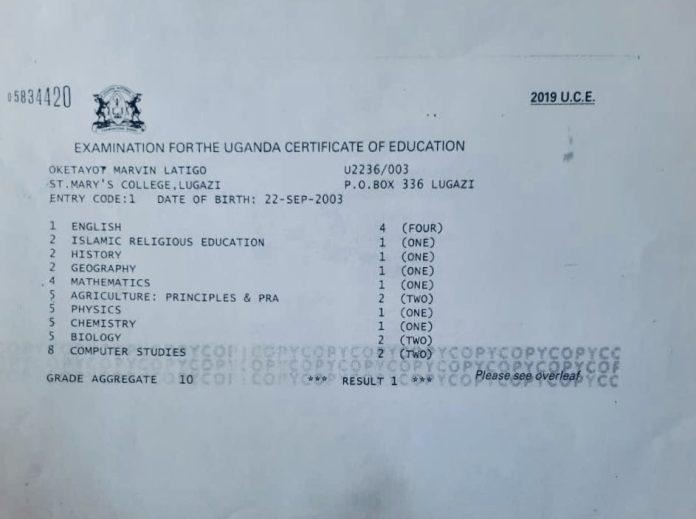 A section of the public has raised concern over the selection process for government scholarships as there is fear that many other students could be silently facing the consequences that come with such errors at PUJAB.
Comments