Gulu University Guild President H.E Lapyem Thomas has sacked some of the ministers on his cabinet that earlier advocated for his impeachment.
The sacked ministers include Atim Winey Brenda (vice president), Balaza Nelson (Prime Minister), and the Minister of Finance Ongom Allan Erasmus.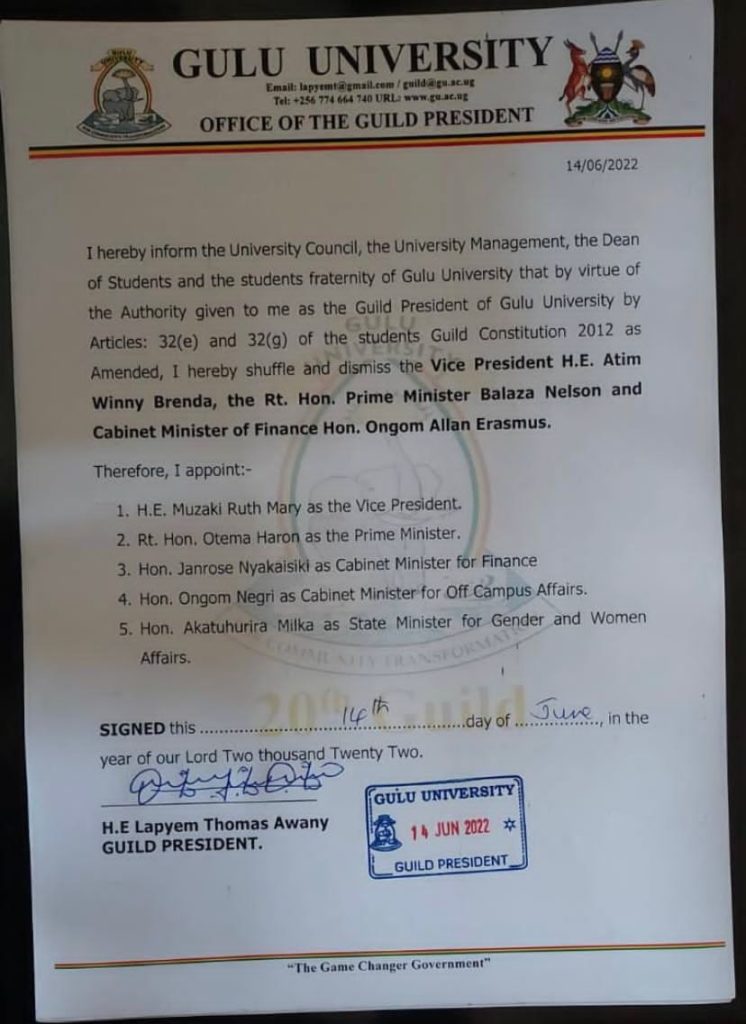 Much as Lapyem Awany doesn't indicate the rationale for the sacking of his ministers, many attach this to the previous scandal in the Gulu University guild house.
Recently, while away on a trip abroad, Mr Lapyem Awany's cabinet withdrew its trust in him, calling for his impeachment as they advised the students to disregard Lapyem as guild president.
Muzaki Ruth, Otema Haron and Janrose Nyakaisiki have been appointed as the replacements.
By time of publication, we hadn't heard from the sacked ministers to know their take regards Mr Lapyem Awany's action.
More details to be shared.
Comments