Kyambogo University Community has been saddened by the untimely death of Joseph Kiwalabye, a final year student who was pursuing Bachelor's of Engineering in Building Economics.
The deceased passed on Saturday morning and circumstances surrounding his demise are still unclear, however it's reported that he had been sick for a long period of time.
Innocent Katungi,a very close friend to the deceased exclusively revealed to Campus Bee the distress chats the late Kiwalabye sent him a few days before the unfortunate happened, which gestured a yet to be established suffering that he had been going through.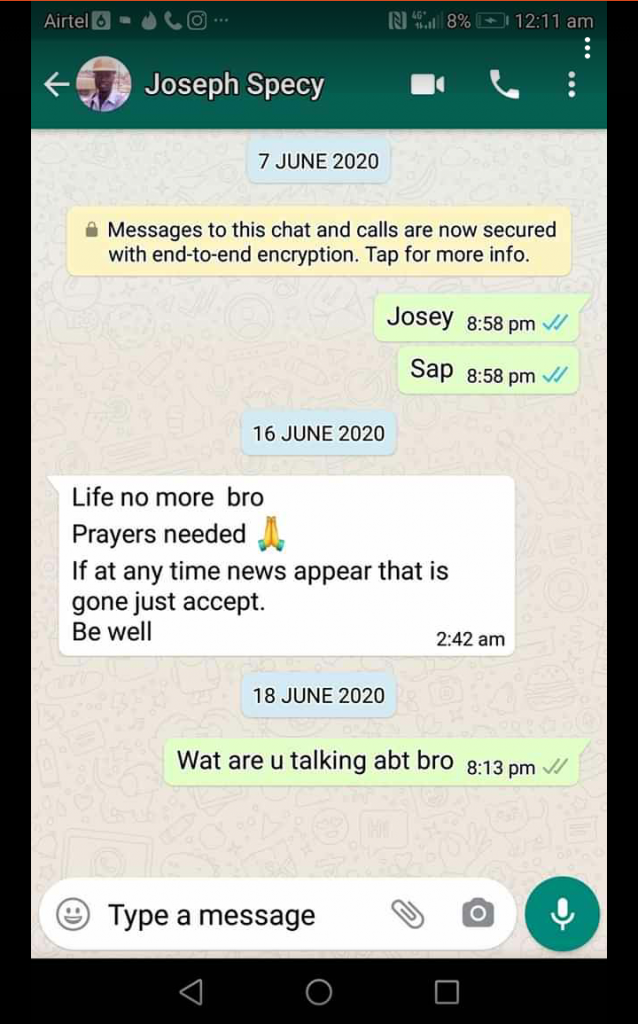 His classmates have expressed shock over the loss of their dear friend who was left with just one set of exams to finish campus, but unfortunately couldn't live to witness his academic graduation achievement.
The deceased will be laid to rest in Luwero District and preparations for his burial are underway.
May the soul of the deceased Rest In eternal Peace.