Uganda Christian University third year student, Aisha Nabukeera, who was scalded by her mother 11 years ago, last night took to her Facebook page to rant about her ex boyfriend for calling her "roasted chicken". The ex-boyfriend, a one Sharif Muhatsi, in screenshots also said that Nabukeera is a "UN Product".
Nabukeera wrote: "Sometimes I really wonder how some men were raised. I know this is supposed to remain between you and I but you crossed your limit Muhatsi Sharif.
I respected you so much till the day I got to know who you really are. You have hurt so many girls with your lies. I am not posting this because I am angry at you for calling me a ROASTED CHICKEN and UN PRODUCT but just want to let you know that none of that will ever put me down. Or start feeling sorry for myself because of my scars. People like you just motivate me to work harder in everything that I do.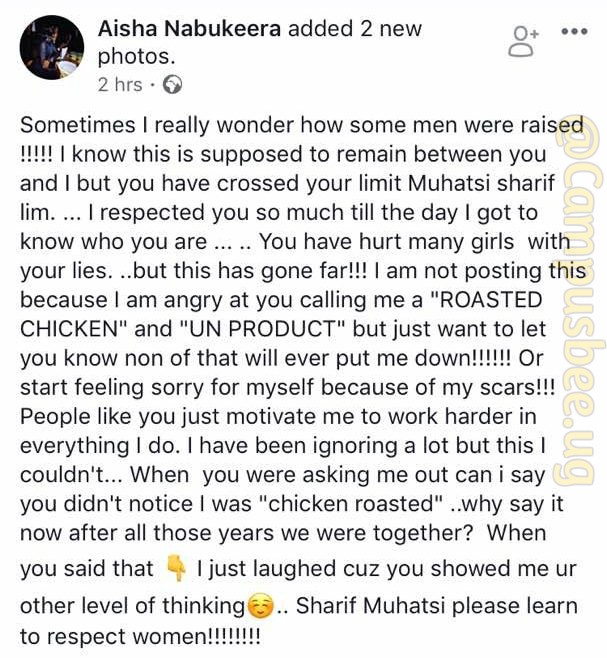 When you were asking me out, can I say you didn't notice I was "roasted chicken"? Why say it now after all those years we were together?"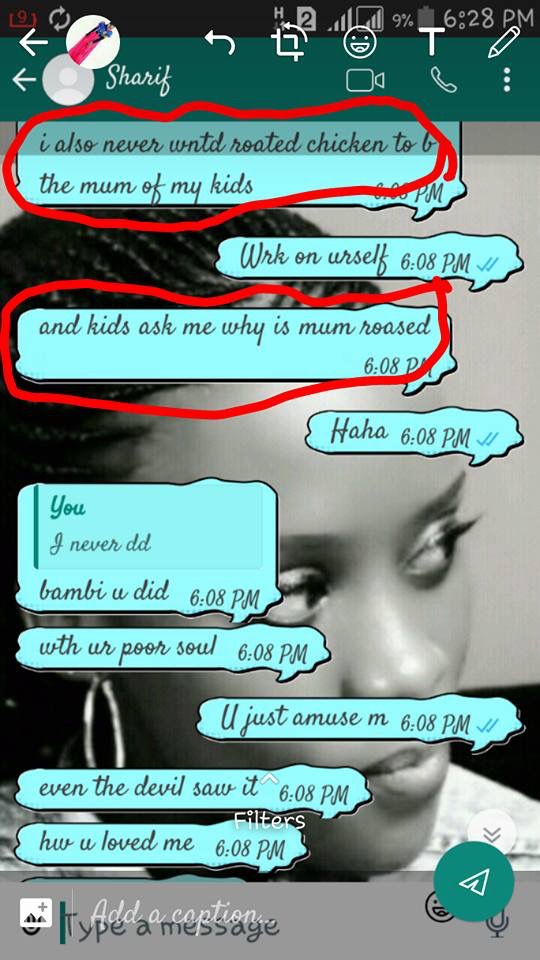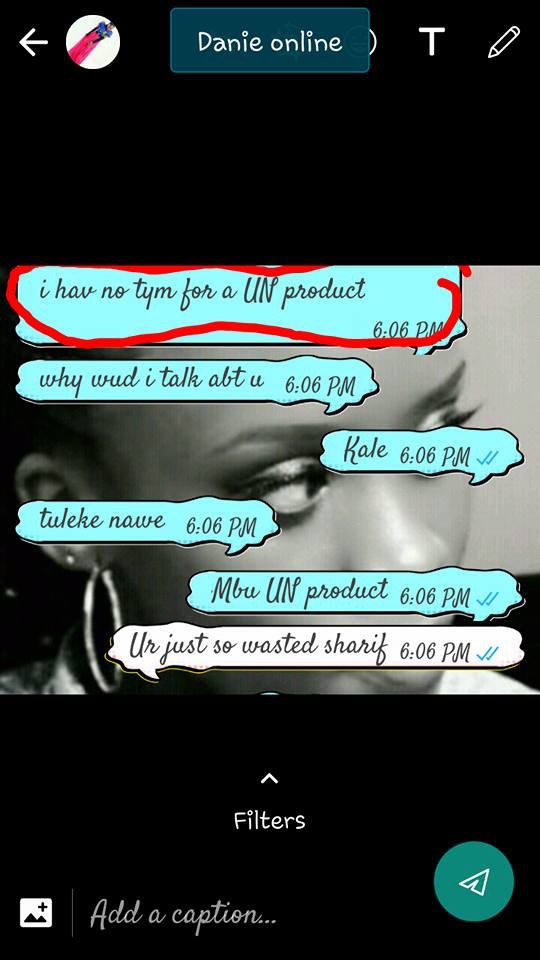 Aisha Nabukeera was burnt with acid by her step-mother and was later adopted by businessman, Frank Gashumba. Her scars never held her back to contest with 20 other girls for the Miss Uganda 2015 crown.