As an extension of the International Youth Day celebrations which were on 12th August, 2019, The Sexual Reproductive Health and Rights (SRHR) Alliance Uganda has organised a youth Bonanza slated for 22nd August, 2019. This will be the second edition of the event and it will take place at Bugabwe Primary School in Iganga district. The youth bonanza is organized by SRHR and it's partners, in the areas where the current Get Up Speak Out for Youth Rights program operates.
The Sexual Reproductive Health and Rights Alliance is aware that the youth face a lot of challenges such as: teenage pregnancies, child marriage, early sex, STIs, unmanaged menstrual cycles, to mention but a few. These challenges greatly affect the normal school routine of the youth and to attest to that, 30% of adolescent girls drop out of school due to inability to manage menstruation. It is from the above challenges that SRHR came up with the theme 'Transforming Education; Embracing Menstrual Health'. The bonanza is aimed at creating open spaces to address menstrual health stigma which often comes from deep-rKkooted superstitions and tales that paint girls/women who menstruate as unclean or impure.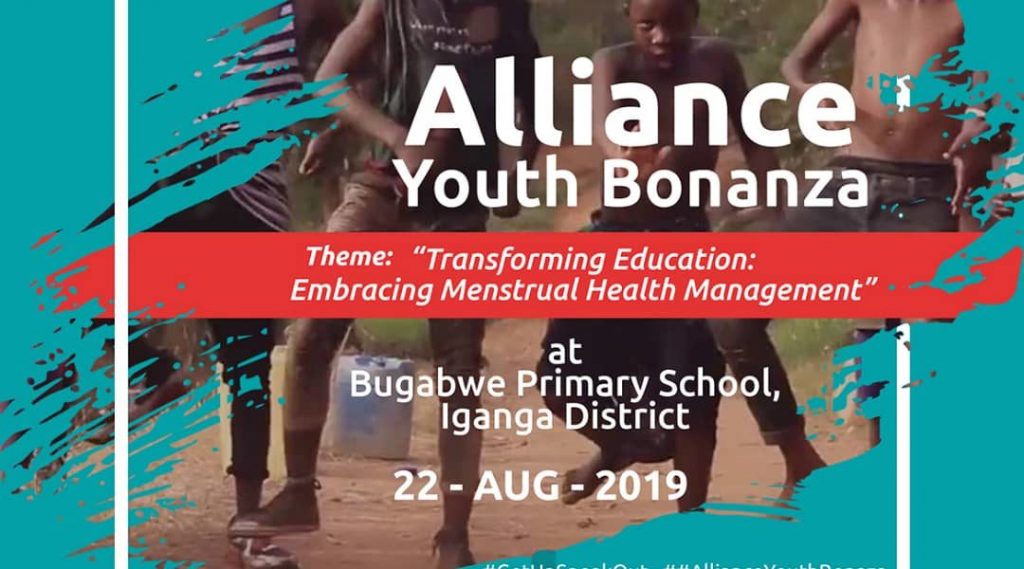 The Bonanza therefore will be a talent show where young people will come up with creative plays and dances communicating the crucial role that quality education plays in youth development with an emphasis on menstrual health for young people in and out of school. There will be plenary sessions where participants will be taken through menstrual health, how to ensure proper menstrual hygiene, and making reusable sanitary pads as a sustainable solution for menstrual health.
Comments