MBALE: North Korea president Kim Jong Un once decreed to fellow countrymen not to bob their hair mimicking his, and later they were purged to choose from among approved haircuts.
Islamic University In Uganda [main campus], in an akin move, has launched a new purge, targeting students with a number of hairstyles to desist from wearing them, Campus Bee reports.
In a memo circulated to all University notice boards yesterday morning seen by Campus Bee, hairdos  such as the Kim-do, all Mohawks (see Balotelli),  Crew Cuts, High-top fade (the hair is cut short on the sides and is grown long on the top), combinations among others have been  banned as they are contrary to Islamic values and principles.  Those who insist risk facing disciplinary action.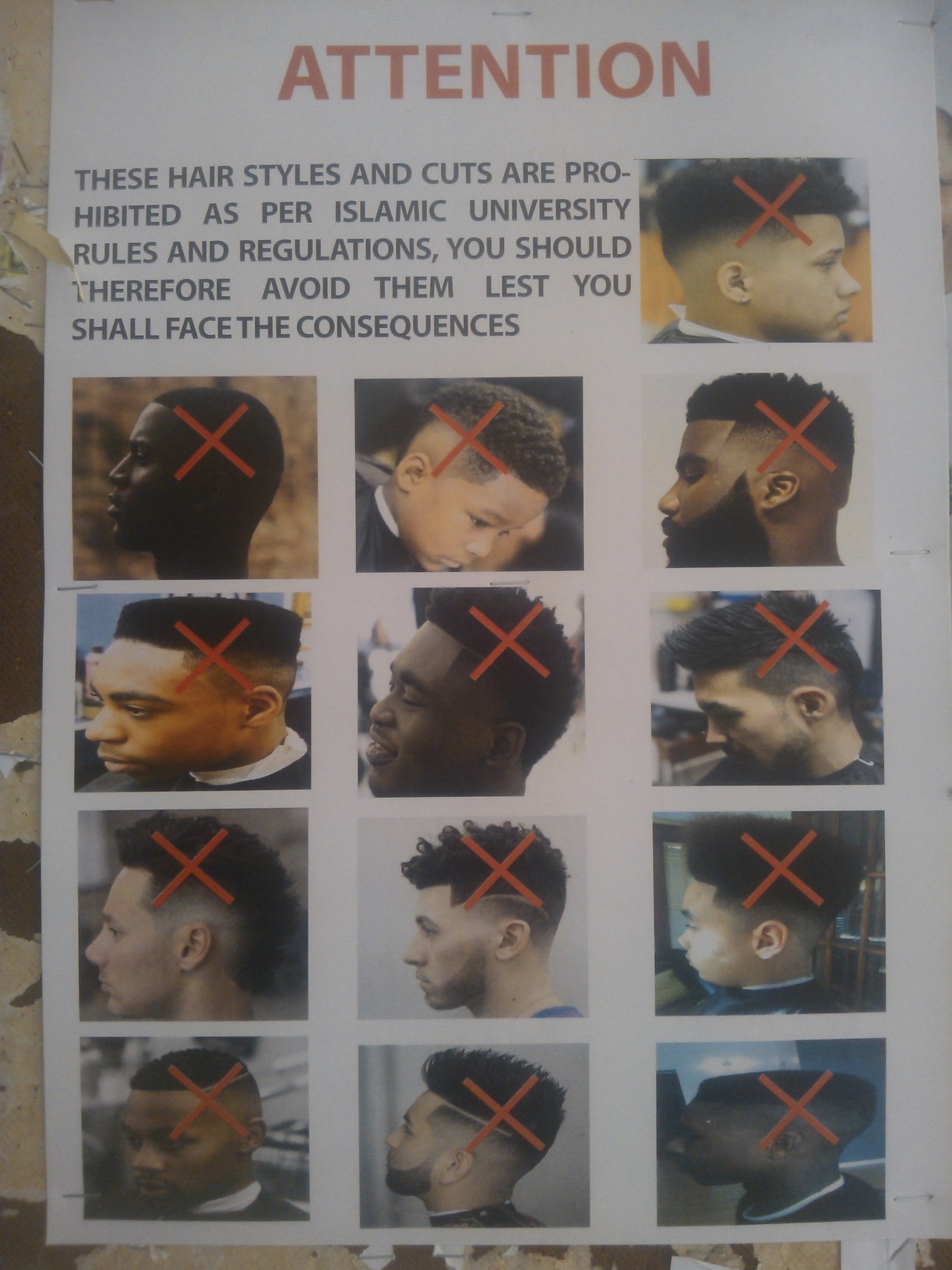 This has left the institution's hairstylists, trend followers and setters dumbstruck. We got a few comments from the victims.
"I appreciate the Islamic values but I wouldn't support a policy that interferes into someone's private life. As long as what am doing affects no one, why should someone get concerned about my appearance…" anonymous finalist.
"I was at the barber yesterday, should I go again today? Unless the authorities come with scissors to enforce their policy." Umar.
"We are the ones that trim like that; it's us targeted and no one else." Somali student.