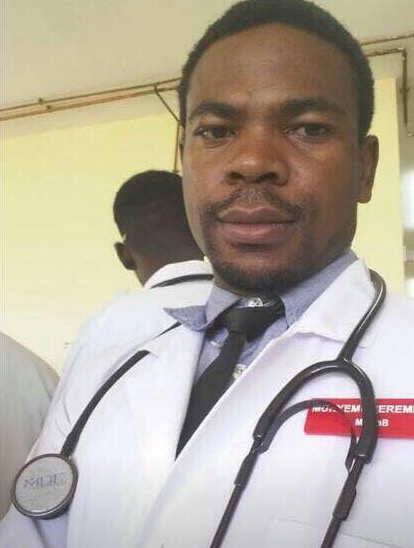 When Brenda Nakyeju, a second-year student of drama and film at Makerere University, fell down from the third floor of a block in Mitchell hall, many variant theories about the incident spread haphazardly. Since my role is to keep you posted, I went to Mitchell hall and interviewed a number of 'elders'(respected senior residents) — their answers were shocking!
Jeremiah Mukyemu, a fourth year medical student, conforms directly to the oldie song about a qualified physician who knows how give the injection, and also to the famous Mitchell nickname of 'Golden Ballers.'
So after a long rhetoric of assuring the residents that their identity wouldn't be disclosed, the 'Gallant Rats' finally opened up to me about the scene, one after the other.
"There's a lot the girl is not telling the public…"
One of the boys complained.
"…honestly, how can you go straight to someone's room just a few hours after meeting him?…yet you are aware that rooms in halls are not sitting rooms but bedrooms. I swear those bu girls are just so attracted to doctors. And also, how could she claim to be locked in a room for more than two hours, without banging the door or screaming for help through the big window, for those outside to rescue: Mitchell is always crowded with passers-by…"
"Exactly!"
The other boy interrupted,
"Even the skirt she had donned made her look like a Speke Road prostitute… And her breath stunk of crude waragi; I am sure she was sharing a good drink with Musawo."
"Aloooooh… " the other boy chanted.
"Gwe the guy has the best-stocked room in Mitchell: even an Olympia babe would fall for the cool stuff." He added
"Musawo is known for his sexual prowess: he brings new hot girls almost daily… In fact there's a time he cranked his loud home-theater all the way up, but we could still hear the girl moaning in the background. Haha…"
As we speak, Mukyemu is currently detained at Wandegeya police station. Campus Bee does not, in any way, condone rape.
Written by Bash Mutumba