Makerere University Mechanical Engineering student Henry Ssuubi Kiyimba is no longer feeling the vibe after being defeated by Elizabeth Musimenta, the newly elected GRC for School of Engineering.
Musimenta, who is currently pursuing a Bachelor of Science in Civil Engineering gathered 222 votes while Sssubi got only 29 votes.
Apparently, Makerere slay queens over hyped Ssuubi during the guild campaigns but when time for casting their votes reached, they voted for Musimenta, who they think is more competent.
The second year celebrity student, Ssuubi is remembered for carrying a metallic suitcase to Makerere University when he was reporting for his first day on campus, an act that made him popular days after Campus Bee's article.
Ahead of the November 12th guild elections, Ssuubi moved door to door looking for support under his slogan "Service With Integrity".
Below are the official results;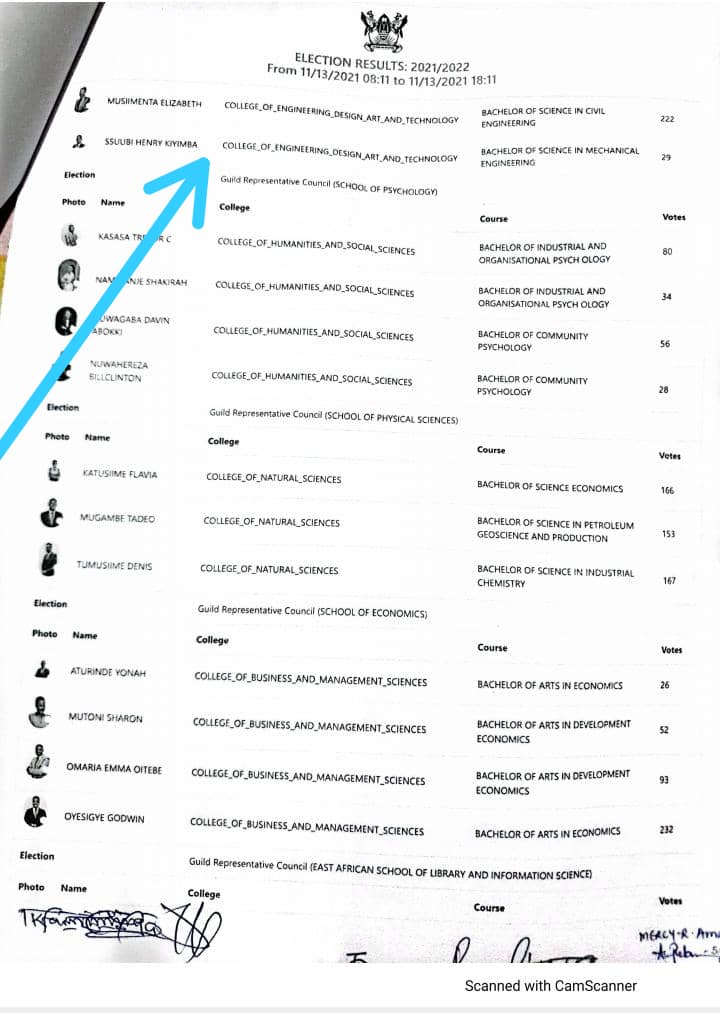 Comments