Shock has rocked Makerere University after the convocation construction team set up high stair cases at Makerere University small gate. Few concerned students have expressed their concerns regarding these staircases by pointing out that the disabled students were ignored before this new move.
Previously, there were no staircases at the small gate which made it easy for all students to enter and exit freely. These stairs are under the ongoing perimeter wall construction spearheaded by Dr Tanga Odoi who is the Chairperson of the Convocation team.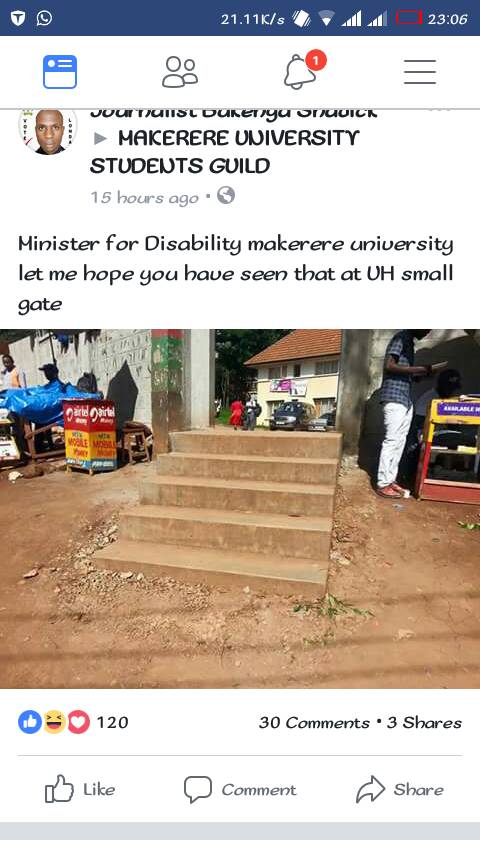 While talking to the University's Guild President Kato Paul, he told Campus Bee that the Convocation team had not made enough consultations regarding this matter but they are currently in talks to see what next, "I think they had not made enough consultations but we are in talks with Tanga Odoi to see if we can put a provision either on the same staircases or somewhere else," Kato told this reporter. Kato went ahead to reveal that the main reason for constructing the staircases was to stop Boda Boda riders from accessing the university.
The Guild Minister for Disability at Makerere University has been put on the spot to speak out against the new staircases impeding on the movement of PWDs. In case you are wondering which small gate, well, it is the Wandegeya small gate located just next to the old University Hall of Makerere University.