Fear a girl that is easily swayed by material possessions, fear a girl that will do all it takes to trap whoever is loose enough to land in her mercenaries as long as she hopes to get money at the end. Fear a girl that will pretend to be her "mother" and call to threaten a guy that has just dumped her. You've got to fear Sandra.
We have seen frauds and cases of impersonation but this lady must be having a mentor and a coach in this field. She is just so good at it. It's less than 48 hours since the #SurvivingSandra hashtag was run but information from all corners has been released. In line with impersonation, she has lied about being an employee of several big organizations like The British Council, Red Cross Uganda, Taxify and Safe Boda among others.
"She only attended a conference that was organized by the British council where she got an attendees certificate, shirt and a tag" said a close source to Sandra. However to her benefit, Sandra used these British Council labelled belongings to con people of their money claiming to be an employee there. It is said that she further went on and made different illegitimate certificates to help in her future scams.
The lady gives up not. It is also said that she claimed she had studied in the UK and British Council had asked her to fly her close family and friends for graduation with flight expenses on them. However, while contacting her "close friends" she was asking them to contribute a certain fee for afew expenses while organizing the trip. Long story short, there was no trip, there was no graduation and this was not a British Council plan. Those that fell for the story and contributed, the money was eaten.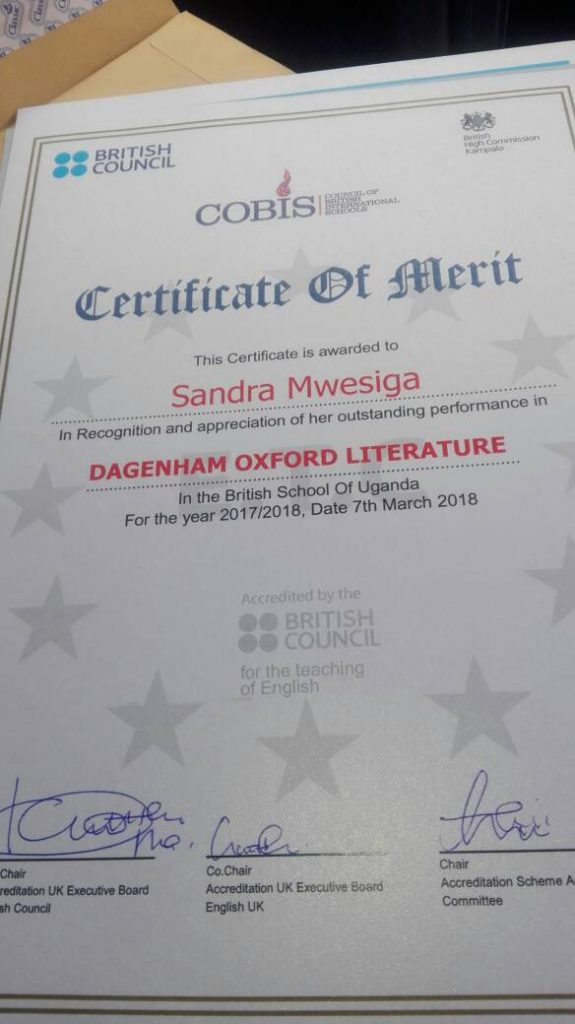 "She sent me a picture of a Benz S-Class saying it was given to her by the British Council. Later I got to know it was all a lie" the same lady brags about owning a Subaru that rides in full tank but it was revealed that this car does not belong to her either but to a guy that fell prey of her lies.
Do you ever wonder why she feels the need to lie? Well, maybe it's because she set a standard of herself in public that she struggles to maintain. Explains the defrauding.
It is said of her friends that whenever she visits a guy and he has any company shirts around, she would leave with atleast one to help in her fraudulent acts. This happened in line with Taxify. She has told different people that she is the Taxify country coordinator to some country director. If we must remember during the Stan Ssempijja saga on Twitter where Sandra tweeted saying;" imagine losing your job due to a stupid baseless tweet." (Paraphrase) when contacted by a concerned friend of hers, it was revealed that it was the Taxify job she meant. However, it is to our knowledge that Sandra has never worked for Taxify nor Safe Boda.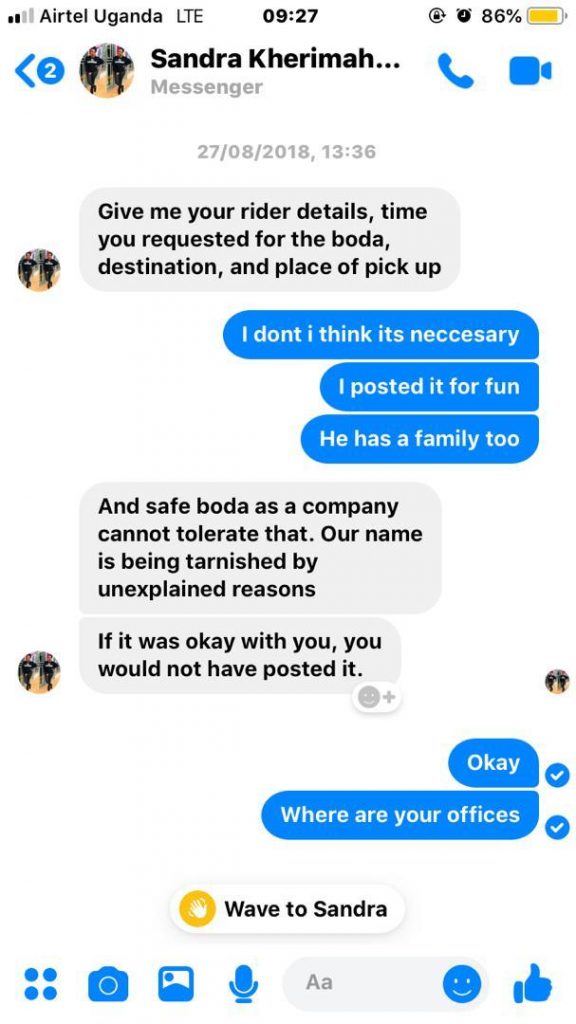 Her own friends nolonger know how to sympathize with her because according to some of them she is terrible. It is said that she tells some people that she has no family. They all died of HIV/AIDS.
Not so long ago, she said her father had died and people contributed money for burial arrangements and condolences. It was later discovered that the said gentleman was not her father nor related to her at all. She did the same raising tuition for her sister and money was raised only for her to eat it.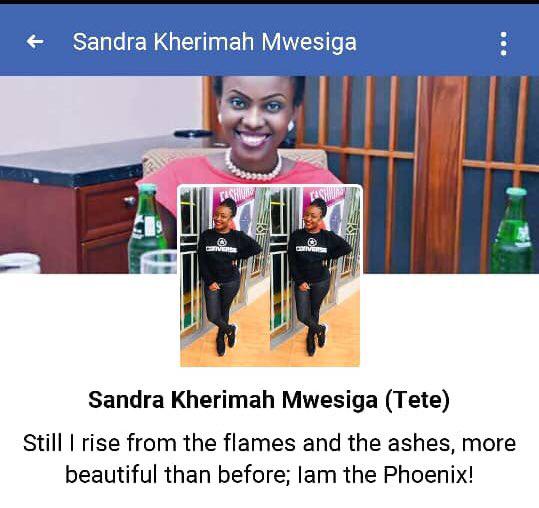 Having said she has no family, she explained to a one concerned gentleman that Watoto church took her on as an orphan when she went to seek help. She further said happily that she was made a lead singer in the said church. True? We are not sure but the bee is moving and get to find out.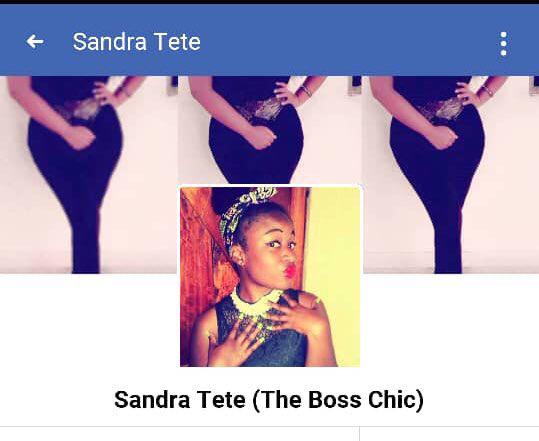 But in all this, one thing stands out and that's the mastered art of impersonation. Sandra is the queen is parody accounts on both facebook and twitter. She goes by so many names but some of her accounts bare names such as Salma, Sandra, Chimamanda, Tete, Sonia etc. even if she claims to leave a one platform, she never really leaves because she has so many accounts on all platforms.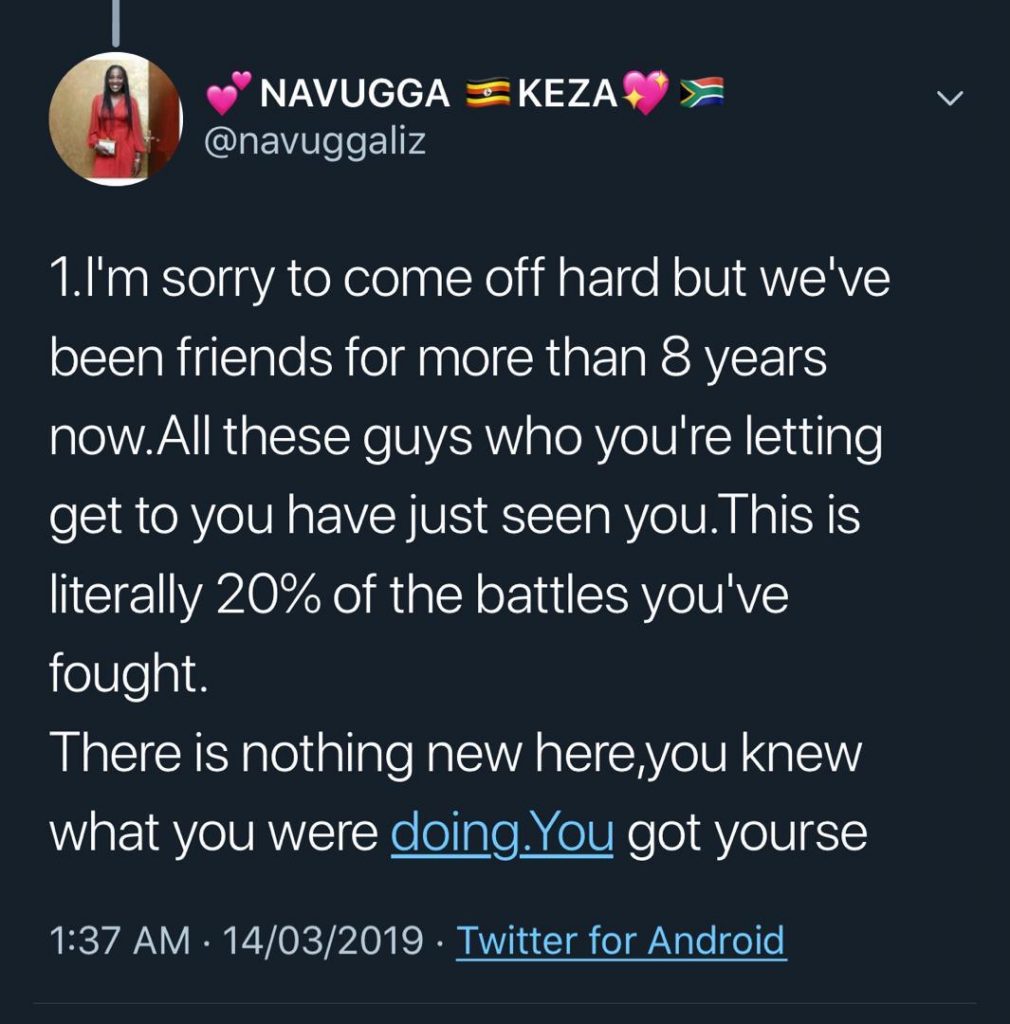 The angry guys that are victims to her lies took it to twitter to bash the Ugandan beauty with hard truths. Some of these truths were evidence backed and not known to anyone. Many jumped onto it in what quickly turned into a heavy outburst of cyber bullying. Out of pain and hurt Sandra tweeted insinuating she is going to commit suicide. The same was uploaded on her WhatsApp status. But people are not moved saying she is doing all this for public sympathy because she has ever threatened to commit suicide before when her scams failed in Facebook.
Indeed a slay queens life is hard and expensive to maintain. The bee will bring you more.