It was an affair of tear gas and rubber bullets at Kyambogo University this morning as students protested the increment in fees in numerous areas such as tuition, internship and late registration.
The increased fares were; internship fees that were increased to Shs250,000, late registration fees that were increased from Shs.50,000 to Shs100,000 and Tuition fees that are in the process of being increased by Shs200,000.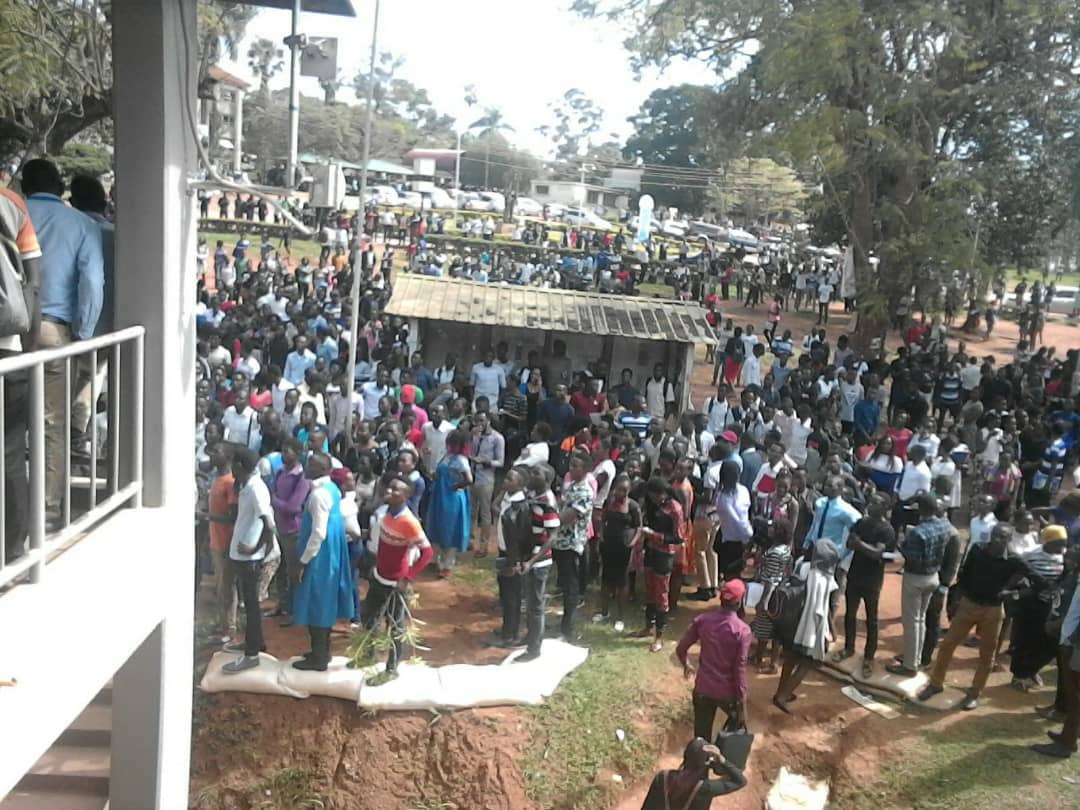 The disgruntled students in numerous numbers, clad in their blue undergraduate gowns and red ribbons tied to their heads stormed senate building demanding for an explanation from the Vice Chancellor, Prof. Elly Katunguka and the Guild President, German Amanya whom they claim increased fares without notice and negotiation.
"We are so disappointed with the University administration and the Guild President. How could they connive and chock us with all these fees?" one of the students retorted.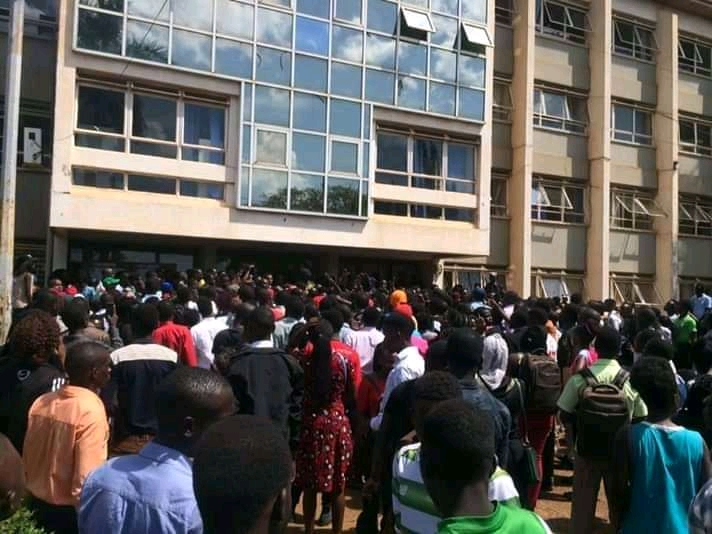 However, the Vice Chancellor who came out to address the students did not get this chance as police and UPDF soldiers fired tear gas in the air to disperse the rowdy students who had started throwing stones at a nearby vehicle.