At a function held at Makerere University, electronics giant Huawei today launched the first ICT Academy in Uganda as well as flagging off the 'Seeds for the Future' students to China. The ceremony was officiated by the state Minister for ICT and National Guidance Hon Frank Tumwebaze.
During the function, an MOU between Makerere University and Huawei was signed to enable the two parties collaborate in equipping students with ICT skills. The ten students who were flagged off to China by Minister Tumwebze are set to travel for a two-week mentorship programme spearheaded by Huawei.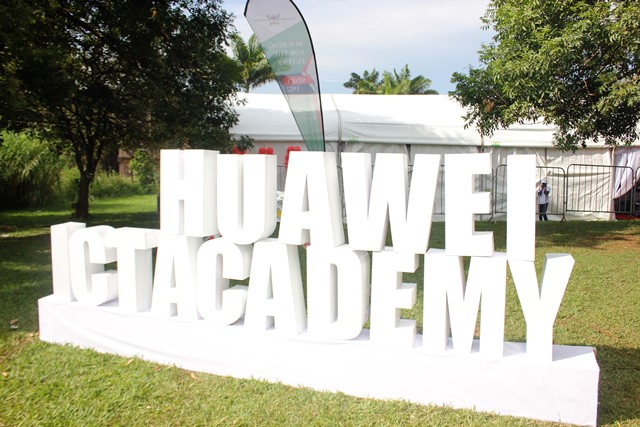 Among the 10 students, 5 are from Makerere University, 2 from MUNI, while Lira University and Gulu sent one each.
While speaking at the ceremony, Prof Tony Oyana the Principal Makerere University College of Computing and Information Sciences applauded Huawei for organizing the first red carpet event at their collage before he assured the public that Makerere and Huawei are set to be future innovation partners.
"This is a partnership between Makerere University College of Computing and Huawei…this programme was initiated in September 2018. Although the launch is today, we have already done some work. 350 students were recruited here from our college, and other 200 from outside." Oyana said.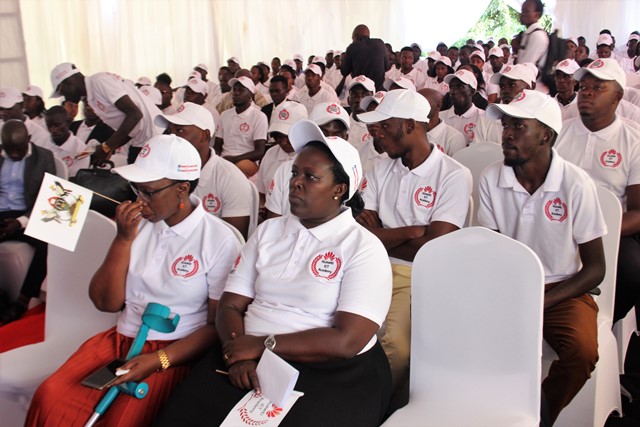 Oyana added that after allowing other students apply online, the total increased to 1300 students who competed for the available 11 slots. He later congratulated the successful students as he assured them that the future of technology in Uganda is theirs.
"Others applied online and we had a total of 1300 students to pick this eleven. So if you are one of the eleven, it means that your odds are 11 out of 1300, you are very fortunate to be here. We are extremely proud of your achievement, the future for you is bright and the ICT technology in Uganda is yours to win." Oyana added.
The selected students have gone through several trainings and three of them went to South Africa for additional skills. In addition to equipping Makerere University students with ICT skills, Huawei has also given Makerere University $30,000 in equipment as well as training the first instructor who will be giving students more knowledge. According to Prof Oyana, Huawei has offered to give Makerere University $15,000 every year to build their ICT capacity.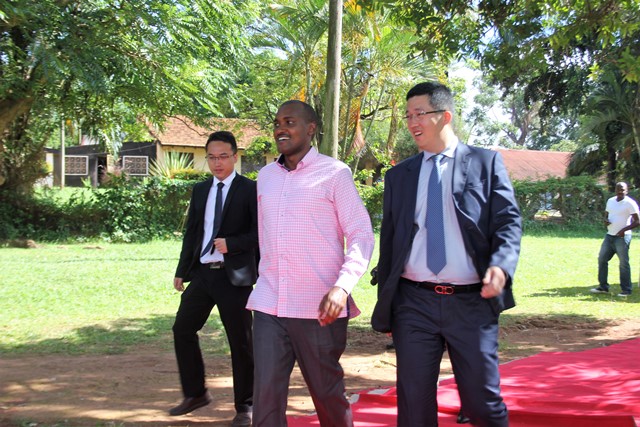 While delivering his speech, the guest of honor, Minister Frank Tumwebaze thanked Huawei for not only being a commercial company but a social change agent as well. Through investing in skilling, collaborating with academic institutions, Tumwebaze clarified that Huawei's ICT academy is not about structures but instead majoring in knowledge transfer.
"Many people from the way we think, when they hear an academy, people want to see buildings being unveiled. No, when they say an ICT academy, it could even be contained on your tab. It's not about the structures, it is the knowledge transfer. " Tumwebaze said.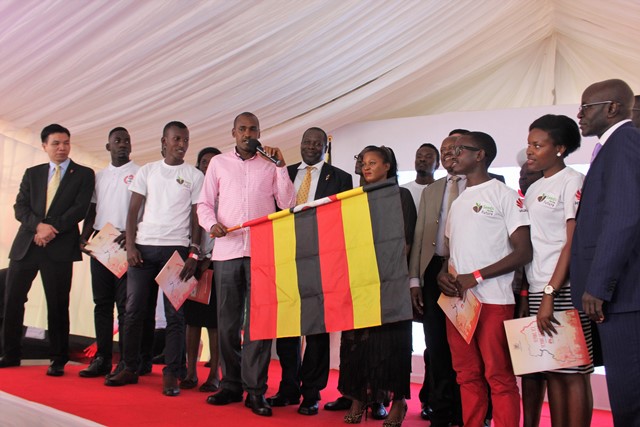 Tumwebaze told students that not everything they study will enable them earn. He further advised them to attain skills that will help them earn money before he called upon the Makerere University management to emphasize on skilling courses.