Now at the Law Development Centre (LDC), Ferdinand Tumuhaise graduated at the recently held 69th Graduation Ceremony of Makerere as the best student from the School of Law with a CGPA of 4.21.
Until then, very little was known of his academic journey that was rather filled with more struggle than is normally expected.
Born on the 30th of May in 1988 to a family of 10 children and was later to lose his father at the age of 12. The rest of his life, he has known with a single parent – his mother. He hustled through primary school and missed first grade by a whisker, earning himself aggregate 13. At S.4 he scored 32 aggregates, missing the second grade this time by a whisker.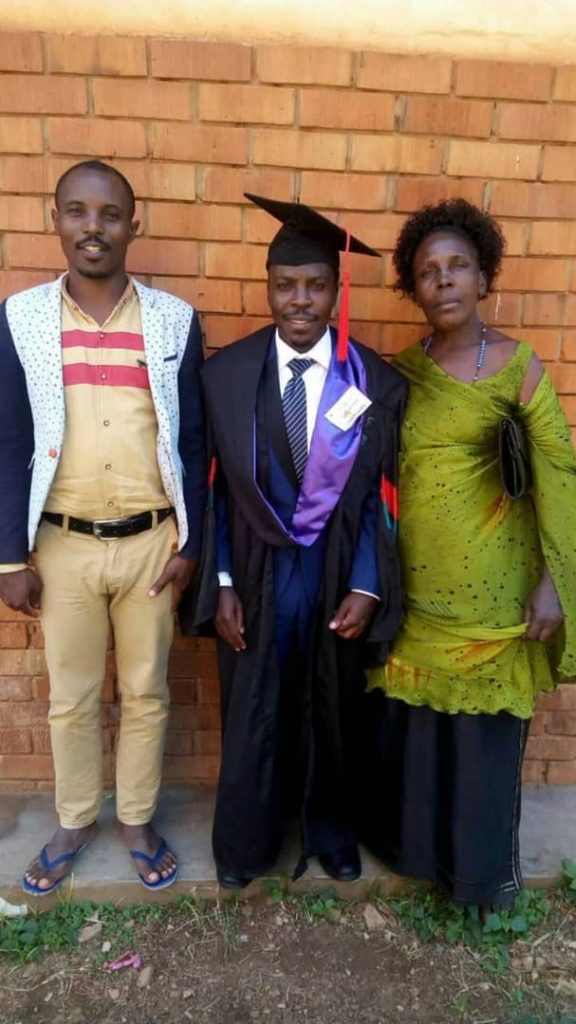 After that, hell broke loose. He thought his journey would end there and had given up on academics. Luckily, Saracen – a private security company was in his area recruiting guards and he thought he had found his breakthrough. He tried to enroll and was rejected for being too short and without beards. He then set out to teach and that's where he found his actual breakthrough.
He juggled teaching an O-level class with improving his own education in HSC. And this time, there was no passing with a whisker.
"I attained maximum points at senior six. 20 points. Best in my school, district and among the best in the country," Tumuhaise told our reporter.
Best known as "Son of Loyola" at Makerere Law School, Tumuhaise emerged as the best student in the class of 2019 with a
CGPA of 4.21.
"I would have got a first class but I spent much of my time discussing for friends and also typing notes to help them revise well," he added.
It's the said notes that he would finish off with his signature ending of "Son of Loyola" from where he got his alias.
At the moment, law students from across the country revise and use his notes to understand the concepts better. If you don't believe that this is a genius, I must have wasted my time and resources coming up with this article.
Tumuhaise is now at LDC and by this same hard work and resilience, he will be done in August.

His story is an inspiration to the many that know him and students in his class have everything to thank him for as many of them owe their success to his help, direct or indirect.