The Cabinet Minister of Relief and Disaster Preparedness, Hon. Eng. Hillary Onek has advised students at Makerere to always ensure that the quality of the work they do is up to standard if they hope to foster development in this country.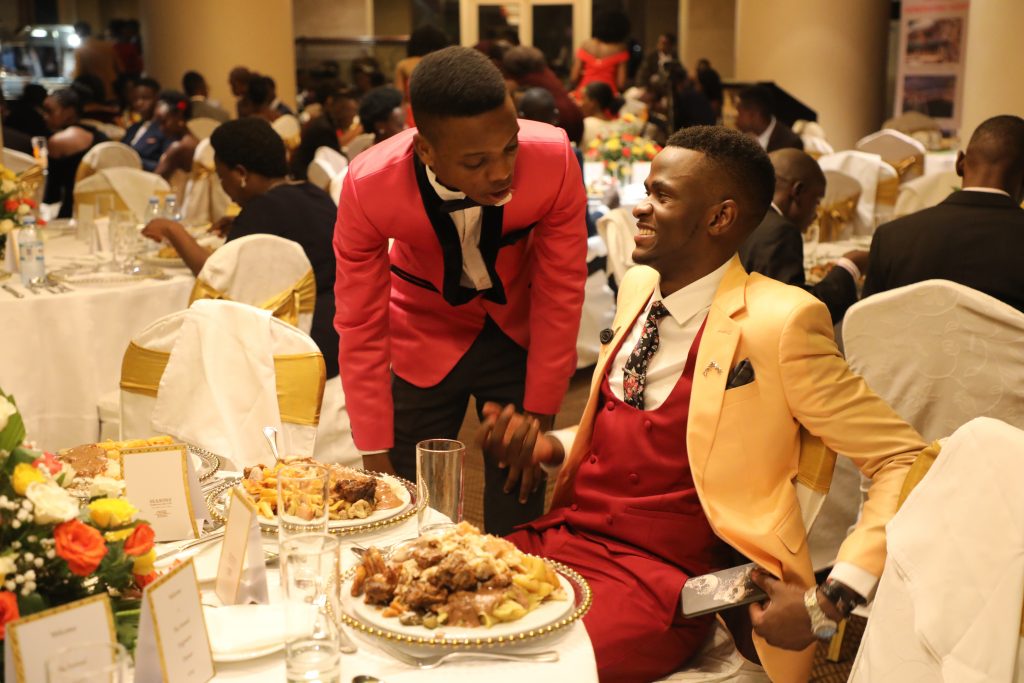 While speaking to students from the School of Engineering during their dinner on Friday, 26th April, at Sheraton Hotel, Kampala, the Minister said that the only way of solving most of the country's problems is by minding more about the quality of work we as country men are doing. He also rallied the students to be patriotic even in their profession as Engineers for the good of the nation and the generations to come.
The dinner that was organised under their student umbrella, The Makerere Engineering Society (MES) had several students from the departments of Civil Engineering, Mechanical Engineering, and Electrical among others in attendance.
The Minister also used the opportunity to condemn the harsh treatment by some of the foreign employers towards Ugandans. In his words he said, "They should know that this is our country and we have more stake in it. They should stop mistreating Ugandan workers working in their firms because we don't do that to them when we're working on projects in their country"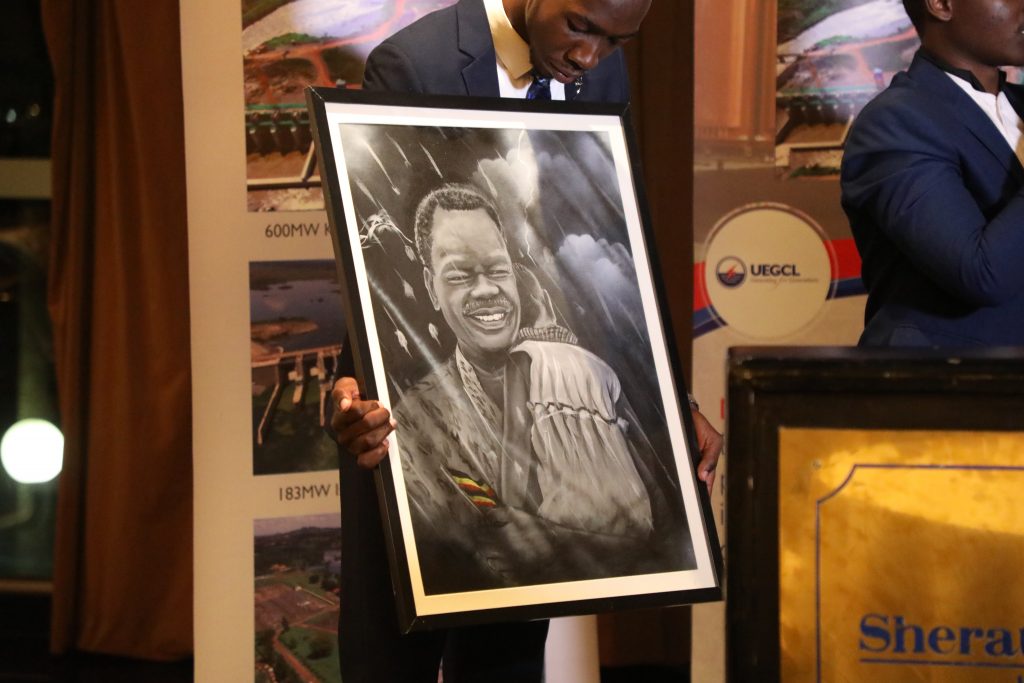 Hon. Hillary Onek, a Civil Engineer by profession, is a former lecturer at Makerere University. He attended Makerere University but got a scholarship before completing and went to People's Friendship University (PFU) in Russia where he graduated with a Bachelor of Science in Civil Engineering and a Master of Science in Engineering while majoring in Water Resources and Hydro Technical Structural Engineering. He also holds a Postgraduate Certificate in Investment Appraisal and Management from Harvard University. He later attended Makerere University graduating with a degree of Masters of Business Administration(MBA).
The students presented him with a portrait of himself while at the dinner and thanked him for his contribution to the nation especially in the sector of Engineering.