The medical students from Gulu University under their umbrella association of Gulu University Medical Students Association (GUMSA), held their annual medical dinner on Friday 26th May 2019. The biggest farewell party in the north was held in the northern Uganda paradise and 5-star Hotel of Bomah.
The function was graced by many dignitaries from different places. The guest of honour who is also minister of state for primary healthcare Dr Joyce M. Kaducu shocked revellers when she revealed that she is attending her first medical dinner. "This is my first medical dinner. Am so glad to be part", said Dr Kaducu. She was a lecturer of pediatrics and child health at Gulu University Medical School before her appointment as a minister.
She thanked the finalists of medicine and surgery, in year five, for being good in leadership after securing two guild presidents from their class in a period of 5 years. "This is a cohort that showed that medical students can be leaders", she added.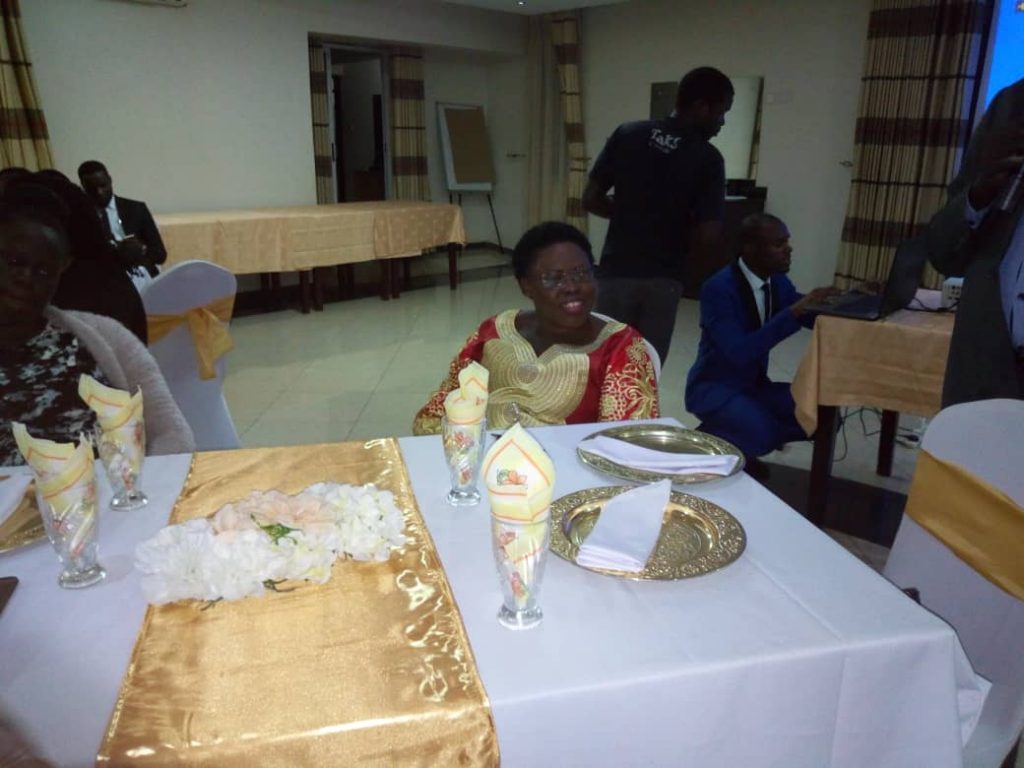 "We welcome you home to mother ministry which is the Ministry of Health, your mother. You are still in training and this time, in internship, you will be tested to see if you can manage a patient", she said.
She requested the Dean of students to allow her to come and participate in examining the finalists. "I read everyday. I am a good pediatrician and I can come to be part of the exam."
The minister also hinted on the sour relationship between interns and ministry of health which has been characterised by strikes and court injunctions. "The interministerial committee proposed 6:1 rotation system. It had also proposed that we extend internship for two years but we agreed to keep it at 1 year."
Other guests at the dinner included the vice chancellor of Gulu University, Prof Openjuru George Ladaah, who assured finalists that Gulu University graduates are preferred everywhere but students should use their knowledge to do only the right work.
Prof Kitara, head of department surgery, leader for the UMA branch in northern and great researcher on nodding syndrome, was present at the function and delivered a speech on behalf of Dr.Ekwaro Obuku who was the guest speaker.