Close to 2,500 patients were this week tested/treated during a three-day health camp held at The Holy Cross Health Centre in Kikyuusa, Luwero District. The camp that kicked off on Wednesday 18th December continued up to Friday 20th  which saw hundreds of Kikyuusa residents get tested and treated in several diseases and illness among which include; Malaria, Hepatitis B, typhoid, HIV, dental services, eye care services among others.
According Alex Ray Lubega, the Director and Founder of Operation One Project Foundation, they are focused on making a difference in the lives of children and other struggling people generally. Lubega is both a Ugandan and US citizen whose end goal is to make sure that a child lives a better life.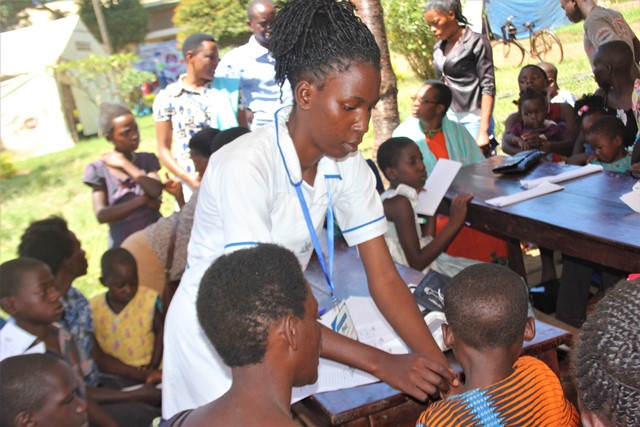 While speaking to journalists at the health camp on Friday, Lubega revealed that the foundation decided to tackle one of their objectives (health care) this year. He added that the camp has been offering general medicine, eye care, dental services, HIV check up and counseling, pediatric for children, malaria and typhoid testing /treatment, as well as common infections like UTIs, Hepatitis B among others.
"We removed family planning services because the institution where we held the health camp is catholic founded but everything to do with general medicine is being covered today. The first day we covered over 900 people and yesterday we did over 700 but today being the last day we are expecting close to 900 as well." Lubega said.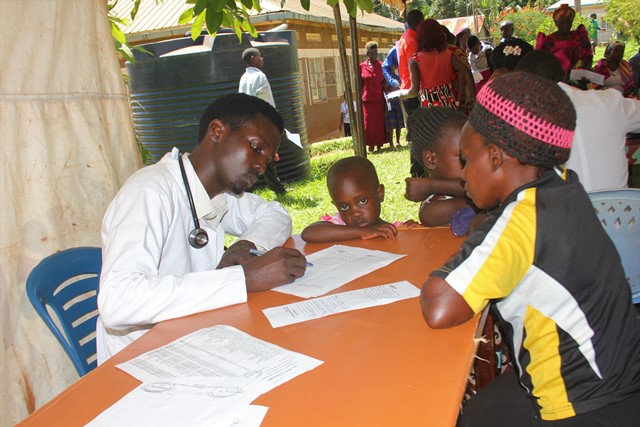 Operation One Project Foundation made sure that at least every patient that showed up for the health camp got tested and treated. Apparently, those found with curable diseases were given a one month dosage while those with more complicated illnesses were referred to bigger hospitals like Mulago and Mengo.
Lubega called upon the government of Uganda to hold more sensitization on health issues in villages in a bid to reduce preventable diseases.
According to Claire Kwagala, a medical personnel currently employed at UMC Victoria Hospital, the health camp registered more cases of malaria than any other disease. Being one of the medical practitioners that were offering services at the camp, Kwagala confessed that Kikyuusa residents need to be sensitized on how to avoid Malaria.
"We realized people from Luwero suffer from Malaria very much and it is still as rampant as it was in the past. There is a lot of bushes around and I think people have not got education about prevention of malaria. So majority of our patients have been diagnosed and treated for malaria." Kwagala said.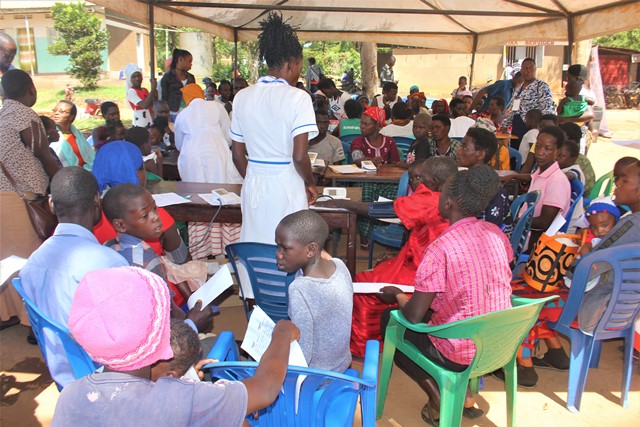 Kwagala added that Operation One Project Foundation gave out a number of mosquito nets to Kikyuusa residents in a bid to curb down the high rates of malaria in the area. She also addressed the issue that several residents of Kikyuusa are financially struggling who cannot afford basic medical services, a problem that she believes needs immediate government intervention in terms of both sensitization and supplies.
Lubega and partners sealed the three day health camp by donating clothes to kikyuusa residents as well as scholastic materials to the kids.