Tempers flared at a prominent hostel in Mbarara yesterday evening as the National Unity Platform (NUP) flag bearer for the recently concluded elections at Mbarara University of Science and Technology (MUST) found himself on the brink of legal trouble.
The issue at hand revolves around an alleged election debt amounting to 2.8 million Ugandan Shillings.
According to the NUP flag bearer, whose name is Mr. Erima Augustine Adrabo, the borrowed funds were intended to finance his first guild campaign rally and other necessary election-related expenses.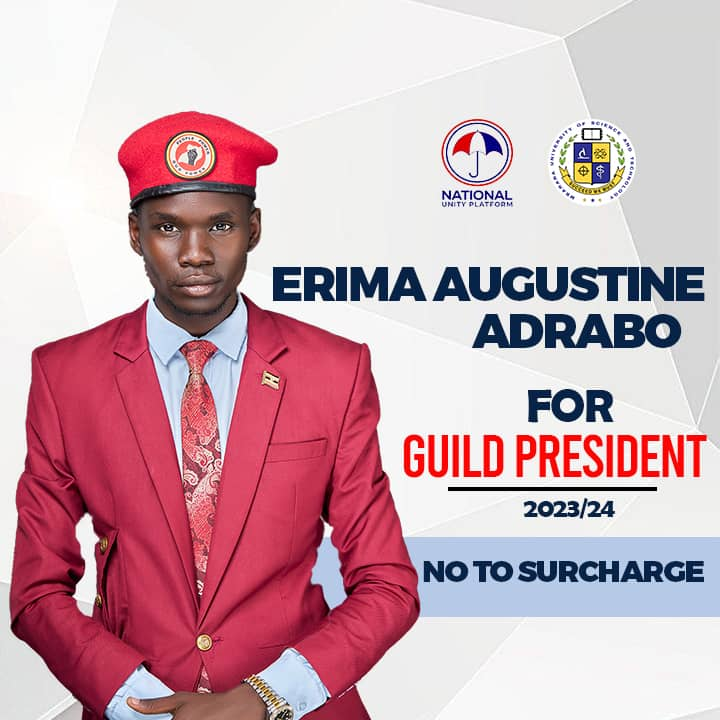 Erima claimed that he had relied on certain sources of financing during the crucial campaign period, but they failed to materialize, leaving him in a challenging financial situation. He lost the election to Kiyemba Musa who was an independent candidate. 
He further explained that the election race had become even more challenging due to a divided NUP at MUST, with some party members opting to support an independent candidate instead of the official flag bearer.
Erima expressed frustration over his unsuccessful attempts to reach out to the party's secretary-general to discuss the issue, adding that he had previously enjoyed a longstanding trust-based relationship with the lender. The details surrounding the loan were based on mutual agreement.
It's worth noting that in August, NUP experienced a setback in the MUST Mbarara Guild elections. The party's secretary-general had subsequently called for investigations into various aspects of the election.
More recently, social media platforms were abuzz with reports of disputes between MUST NUP chapter and NUP institutions regarding electoral processes.
In light of the looming legal consequences, Erima expressed gratitude to NUP for its support in elections and appealed to party officials and the general public to assist him in resolving this issue and avoiding potential arrest. He can be reached via 0770922815 for further inquiries.
The situation remains fluid, and we will continue to monitor developments as they unfold.
Comments