Bishop Stuart University is set to hold fresh guild elections but the race has been overshadowed by a one Valentine Kachaina – TV West presenter and renown comedian in western Uganda.
Muhereza Valentine -real name, dubbed Kachaina is Bishop Stuart University's first Journalism and Mass communication student who wants to reform BSU when he becomes the new guild president.
Born on 14th February in Sheema district, Valentine has been raised not to share roses but to share his great intellect with his community. Valentine urges the youth not to quit school and he looks forward to constructing a school in Bushenyi to help the vulnerable.
While at Manyogaseka primary school where he served as an entertainment prefect, Valentine was branded Kachaina because of his comic nature and his fluency at reciting 'Okwevuga'.
Valentine's story is a tale of of a muddy concoction. Valentine who sat for his UCE in 2005 at Kalamba Hill Secondary School in Mubende only rejoined school in 2017 at Welden School katete for A level when he could barely write due to the lengthy academic break we was forced to take as he could fend not his academic bills anymore.
Due to such hardships he has been through, Valentine believes no one should quit school and its for this that he composed a song titled 'Twongyere aha kushoma' translated as let us add on our education.
As a comedian Valentine has grabbed a number of opportunities and this includes his job as a presenter at BFM radio. This inspired him to take on the journalism and mass communication course at BSU. Valentine now hopes to become BSU's next guild president a platform he will use to continue reaching out to and helping the youth.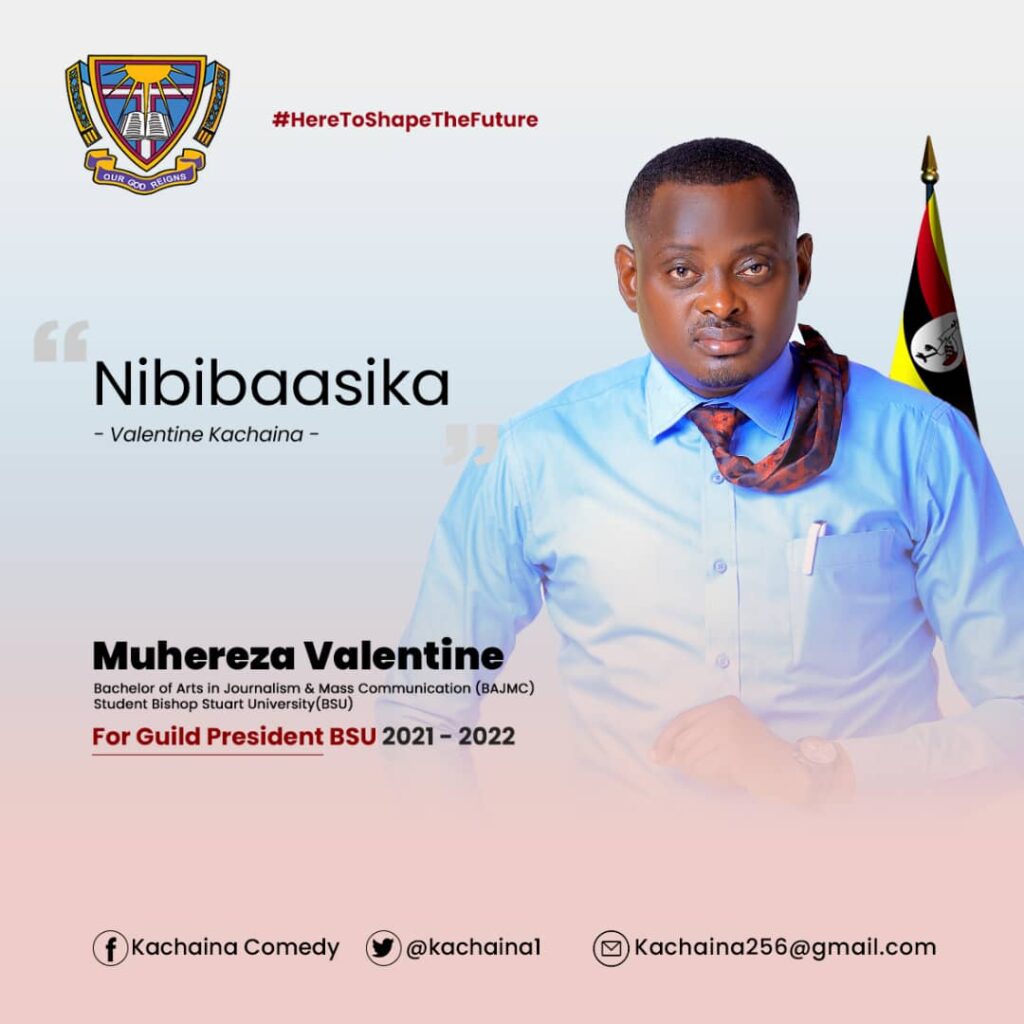 Comments