Sheilah Narinda and Myres Ndyaabwe are students at Makerere University pursuing Bachelors of Commerce and Journalism respectively. They are both MasterCard students who got this opportunity to go to school after they had totally lost hope in going back. Their parents told them earlier that there is no money to finance their studies at university level.
They got this opportunity after a long period of time they had spent in Kamwenge, their home district. After joining university and realizing the available opportunities that can be used to uplift the standard of their own people and improve on the education status of children from their area, the two came up with an initiative of rabbits rearing in Kamwenge.
This was after winning the resolution social venture challenge of 2018, a competition that rewards innovative youths towards social ventures to uplift the lives of others. Due to high demand of rabbits meat and the high rate at which they reproduce, the two have yielded high profits and this is making their dreams come true.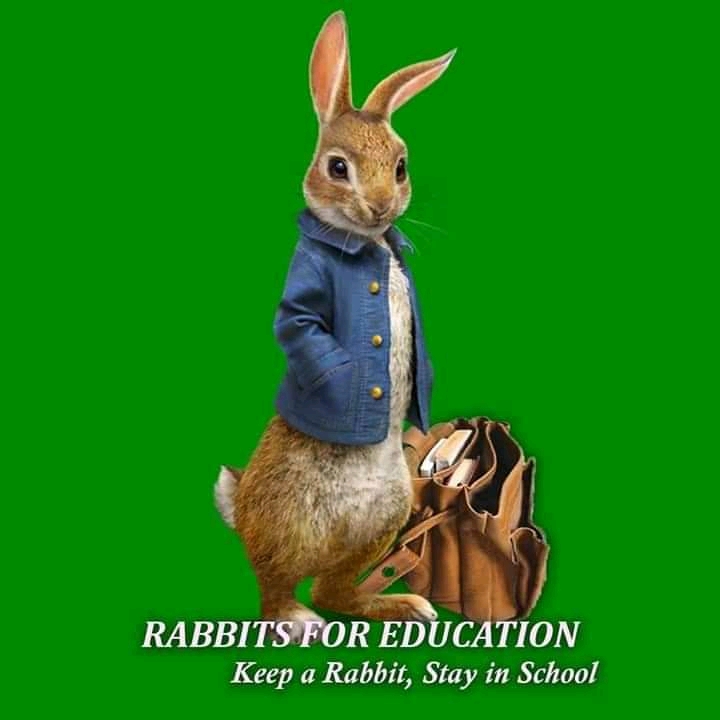 This project will first benefit 60 families as each will be given both male and female rabbits and will be educated on how to effectively feed them. These first beneficiaries will be required to give their first batch of reproduced rabbits to another who will do the same until their whole village is fully supplied with the rabbits.
The price of a grown up rabbit ranges from Shs 36,000 to 46,000 and this will be enough money to sustain the education of their children. This will reduce the number of children who drop out of school due to lack of school fees and also will help raise the standards of the families in the areas of the beneficiaries. The two also have a dream of spreading the project to other parts of the country with the help of the MasterCard foundation and the Ugandan government.