During a ceremony held at Hotel Africana yesterday, the government of Uganda and Uganda Association of External Recruitment Agencies (UAERA) officially launched a one stop centre for Ugandans seeking jobs abroad during a function presided over by Hon Janat Mukwaya, the Minister of Gender, Labour and Social Development as the chief guest.
While addressing guests at the event, Hon Mukwaya appreciated the move to launch a facility which she believes will ease work for jobless young people looking for jobs abroad.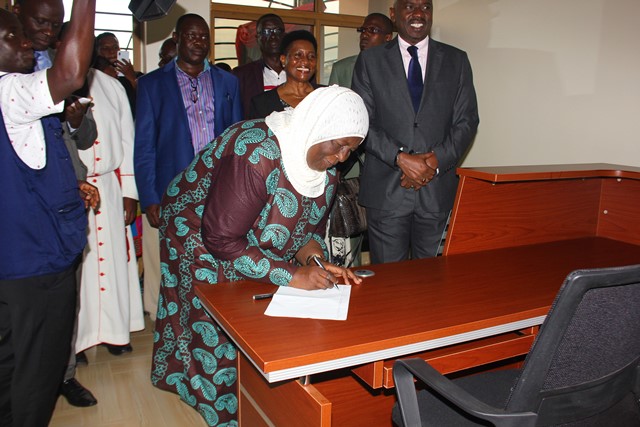 "I am glad that the private sector has come up with this initiative to bridge this gap. The ministry has 12 essentials to fulfill including licensing and monitoring." Hon Mukwaya said.
The newly launched facility is well equipped with furniture as well as computers which will ease the job hunting process for Ugandans easier.
Watch the Minister's speech below;