Uganda Christian University (UCU) Guild President elect Mirembe Racheal Sserwadda and the 24th UCU Guild government have today taken respective oaths to serve the university community.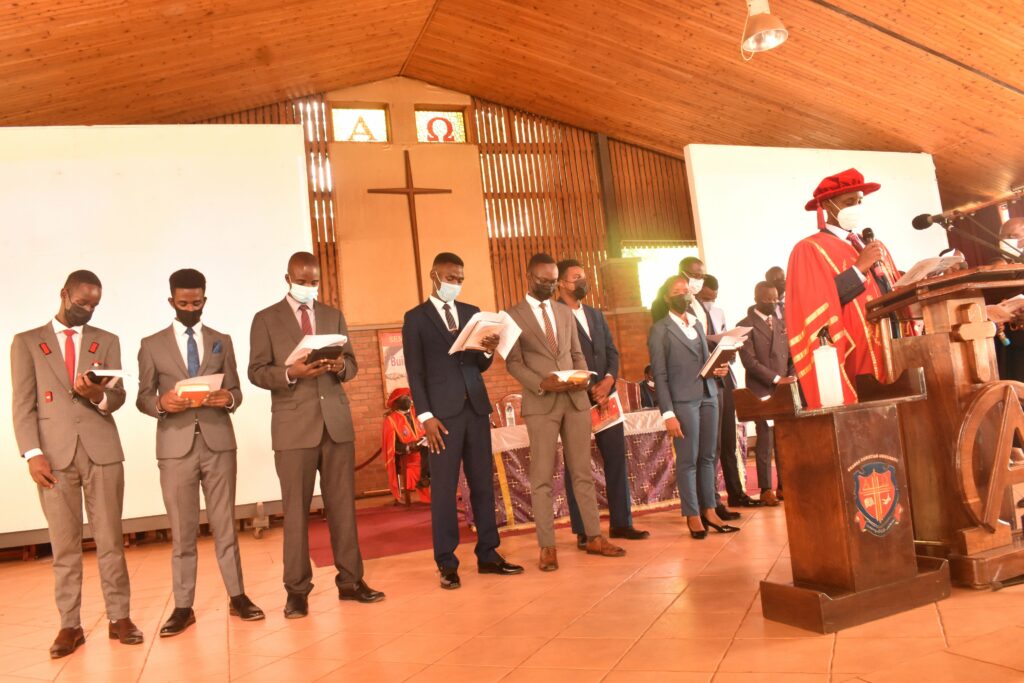 The student leaders were sworn in via a community worship that happened at the main campus under the watch of UCU Vice Chancellor, Prof Aaron Mushegyezi.
At the same event, induction for First-Year students was done, ushering the new souls into the university's christian aura with a vibrant service session.
New Guild President Rachael Mirembe claimed the top seat in the Students' category after overcoming stiff competition from Ayebare Phillip Bravo and henceforth receive tools of service from Amponda Kenneth Agaba, the 23rd Guild President.
However, this website reliably understands that the swearing in of both the members of Parliament and President of UCU Kampala campus that was scheduled for 1st December 2021 was extended till further notice due to the presence of a petition challenging the recent elections that were held on 26th, November, 2021.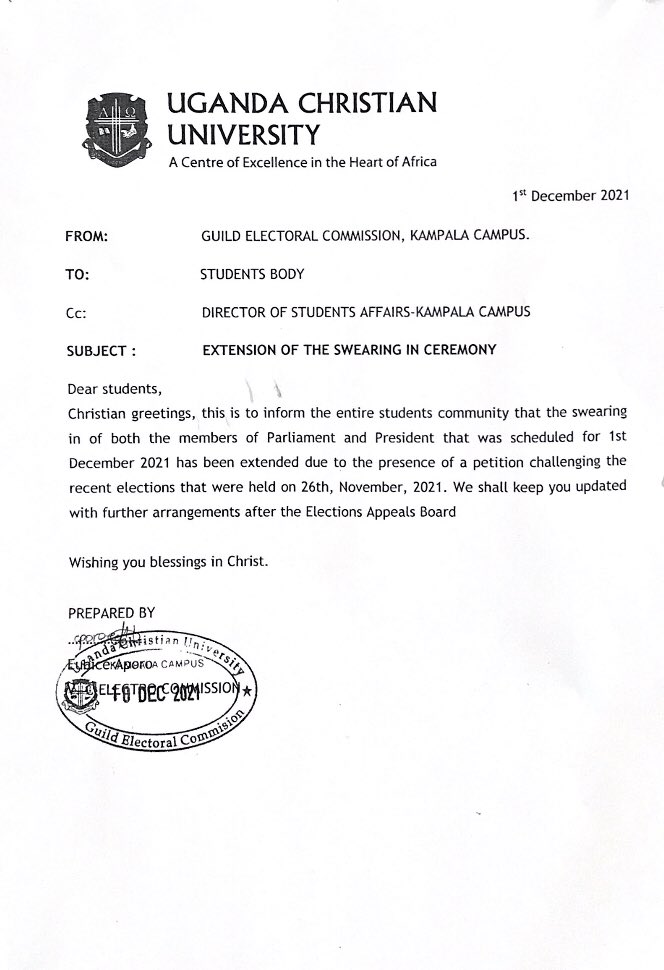 Comments