For those that have already forgotten that we are in the 21st Century, Uganda Christian University is here to remind you that it has moved on to the 22nd with its land mark invention – the e- voting (electronic voting) portal a brain child of the Mukono based University's Electoral Commission led by its Chairperson Henry Arinaitwe.
The invention was done in conjunction with the University Internet Services (U.I.S) led by a one Mr. Edwin who developed the system termed as "E'chagua" by ensuring that it is strong and would stand the forces of hackers. It is worth noting that UCU will brag as one of the first universities to use such a highly rated international polling system.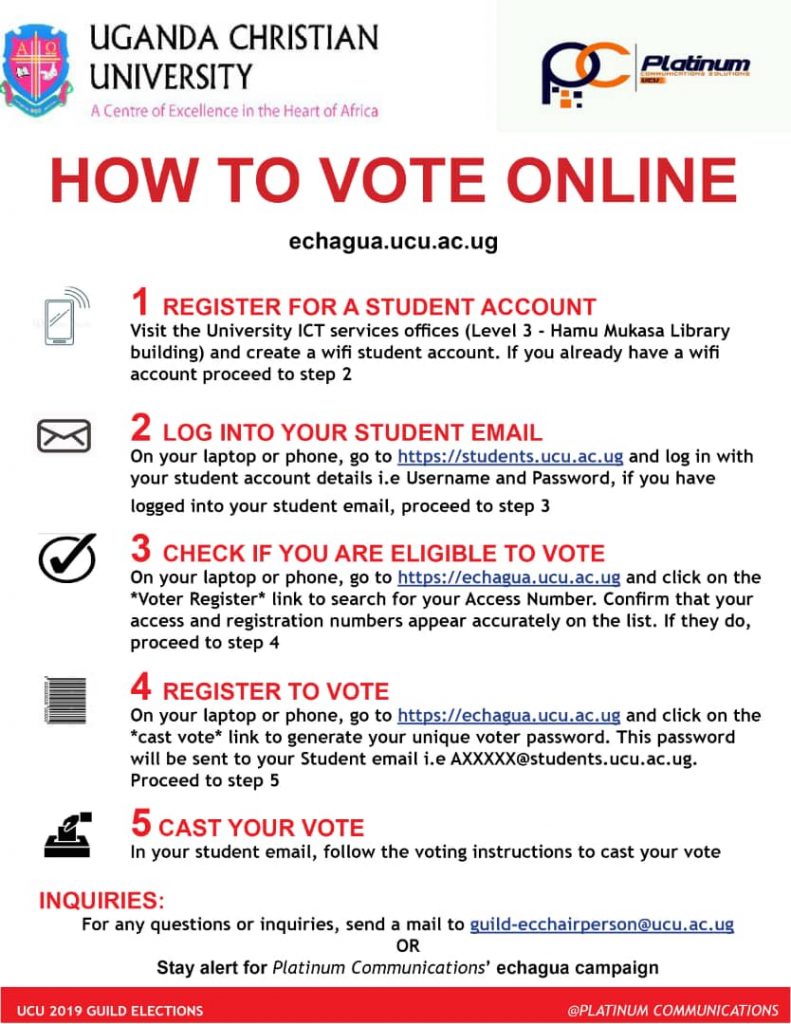 In an interview with Campus Bee, Arinaitwe pointed out the fact that it was high time the institution found ways of conducting "all – inclusive" elections where both students who are on and off semester could participate in choosing who their next leaders would be.
When asked what challenges were faced before and after the completion of this project, he said that the challenges are no longer technical but rather the lack of awareness among students on how to use this portal.
He further assured us that this portal has been tested and proved to be efficient as it was used in the elections for the Theology Member of Parliament. He expressed gratitude to the U.I.S Department mostly Mr. Edwin for doing a tremendous job. We await to see more fruits of this invention.