Just as we are still mourning Arthur Basalirwa, another tragedy strikes again. The search for UCU first year Law student, Fred Burondwa is on and all we can do is pray that he is safe and still with us. He has been missing since Saturday, with his friends and family desperately searching for him.
Below us a suicide note Burondwa left behind before he went missing;
"It's been 23 years on earth and I think it was great we had to meet, you made every single day in my life worth. I have decided that I don't need to stick around in a world I don't want to be a part of anymore. I will never forget the gut-wrenching moment we have shared. I am unsure how I can cope more in the same situation. I surely have to leave. I rather die than walk in shame. It is good to give people the peace and life they want. I hope the people that never wanted me around enjoy it. If I ever wronged you, which I know I didn't, I am sorry. In a few after you receive this, I will be gone and you will never see me ever again. Not even my body. I think that's what they wanted. Don't be worried because surely the sun will come up early morning. The world will surely go on. To my friends, I am sorry for letting you down, never forget that in whatever we do 'we are ever the best' be it and our flames should never burn out. Fred Burondwa."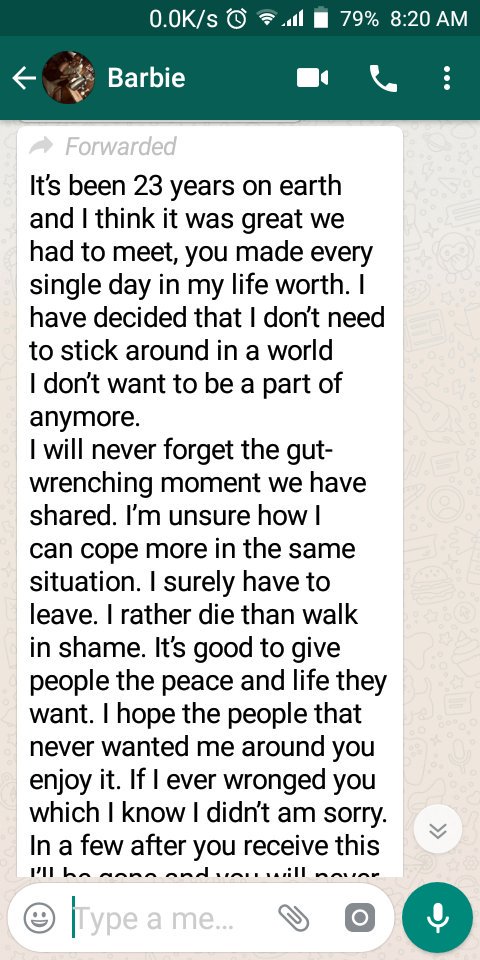 His suicide note leaves us wondering whether this was a heartbreak or just somebody close to him that deeply hurt him. If anyone knows of his whereabouts, please contact the UCU administration or even the police.