Third year students doing the Bachelor of Laws (LL.B) at Uganda Christian University (both the Kampala and Mukono Campus) have been made to print journals for their internship.
Journals are ordinarily issued out by the university to the students to inscribe their experiences (tasks and lessons learnt) throughout the internship period. At the end of every week, an external supervisor (from where they are working) is always required to sign into these books.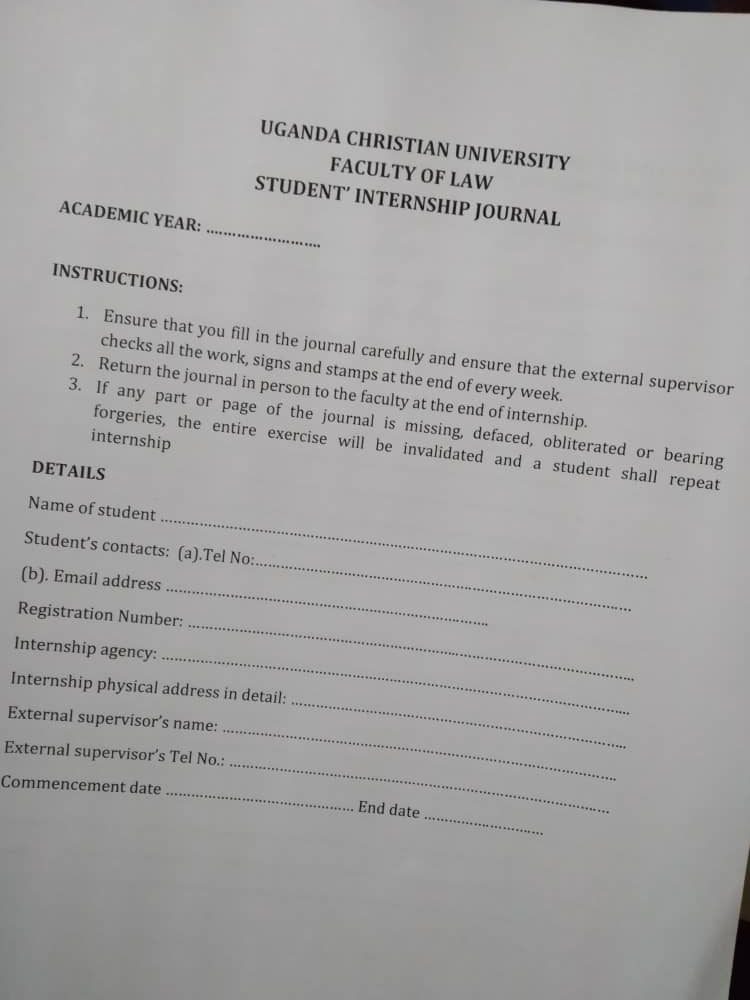 Students recall that the university issued them a soft copy with a 5 days' timeline. They were required to edit, print and multiply the pages to cater for the 10 weeks that they would be doing internship.
It should be noted that internship at the Mukono based institute was optional for the law students until two years ago when the faculty of law made it compulsory to do internship. The students doing internship last year were also subjected to the same torture in their time.
Students do not feel they are being given value for the huge sums of money they are paying every semester at that private institution.