Where as those who like to represent at parties can not help but rhyme the "party after party" rendition, students and well wishers of Uganda Christian University (UCU) have their alternate, "victory after victory" which is reminiscent of the rate at which the Faculty of Law (UCU Law) of the university is stacking moot trophies.
Campus Bee ran a story on the 7th October, 2019 that celebrated a victory of UCU after an outstanding performance at the CEHURD Inter University Moot Court Competition 2019, where UCU Kampala and Mukono Campus challenged each other in the final. (UCU Mukono Campus won).
On the 8th October, 2019, another moot team from UCU Law was crowned the overall winner of the two day National Inter University round of the International Humanitarian Law Moot Court Competition 2019 that took place at the Imperial Royale Hotel, in Kampala.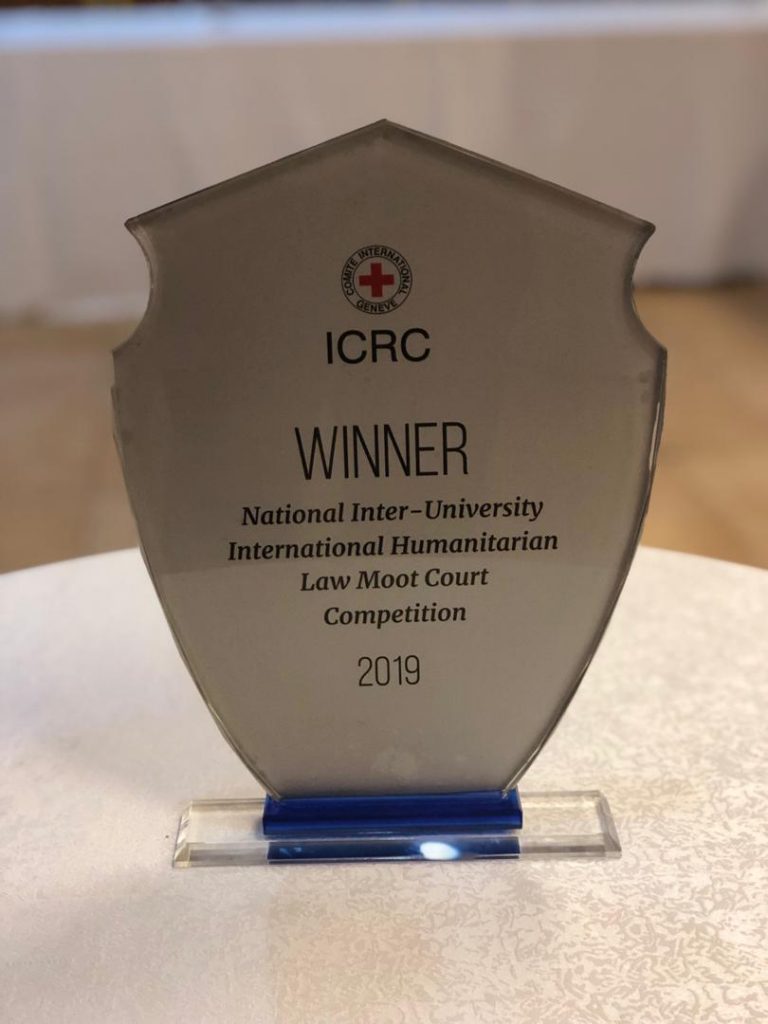 A total of 4 universities were represented including UCU, Makerere University (MAK), Islamic University in Uganda, and Nkumba University. Each university was chanced to represent both sides of the moot in two rounds as respondents, and the other two rounds as applicants. It is only after the teams have been pitted against each other in these rounds, that the overall winner is announced.
UCU emerged the overall winner, with MAK only in the second position as the 1st runners up. Kyoma Philip from UCU emerged the best oralist, while Nanjobe Ruth from the same team was recognised for being an outstanding mooter. UCU was also represented by Koelewijn Joy who makes the trio to fully constitute the team.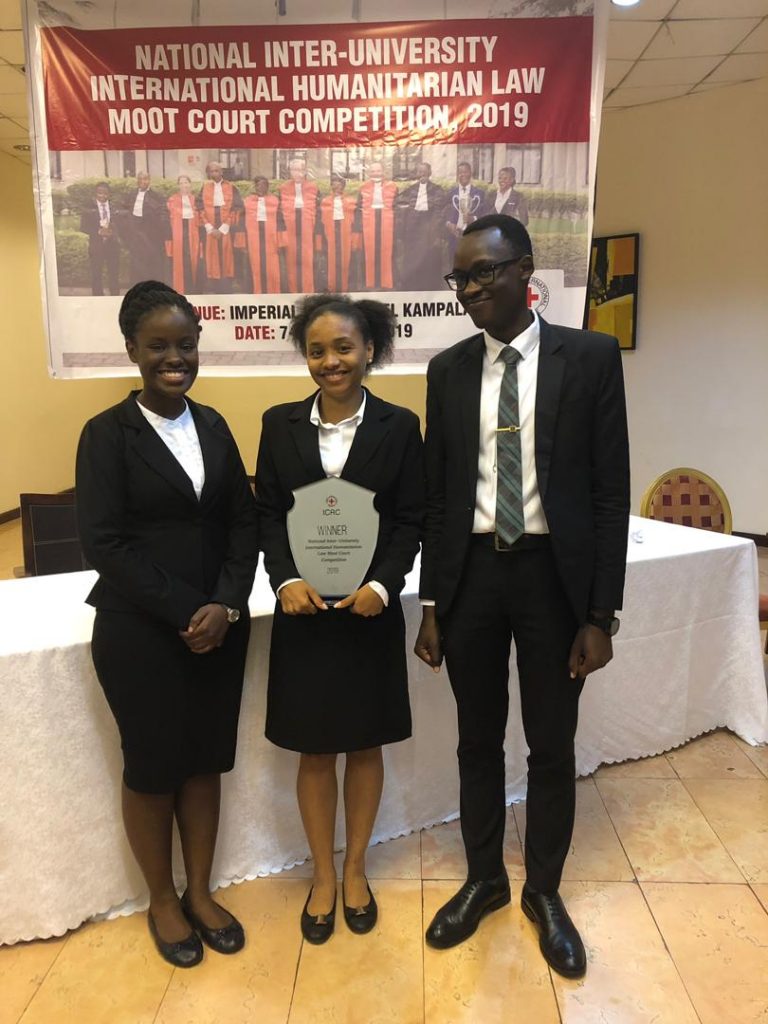 The winning team received a winner's plaque (for the team and for the best oralist) and will be representing the country in Arusha at the international rounds scheduled to take place in a few weeks. The 1st runners up also received a plaque for their trail position.