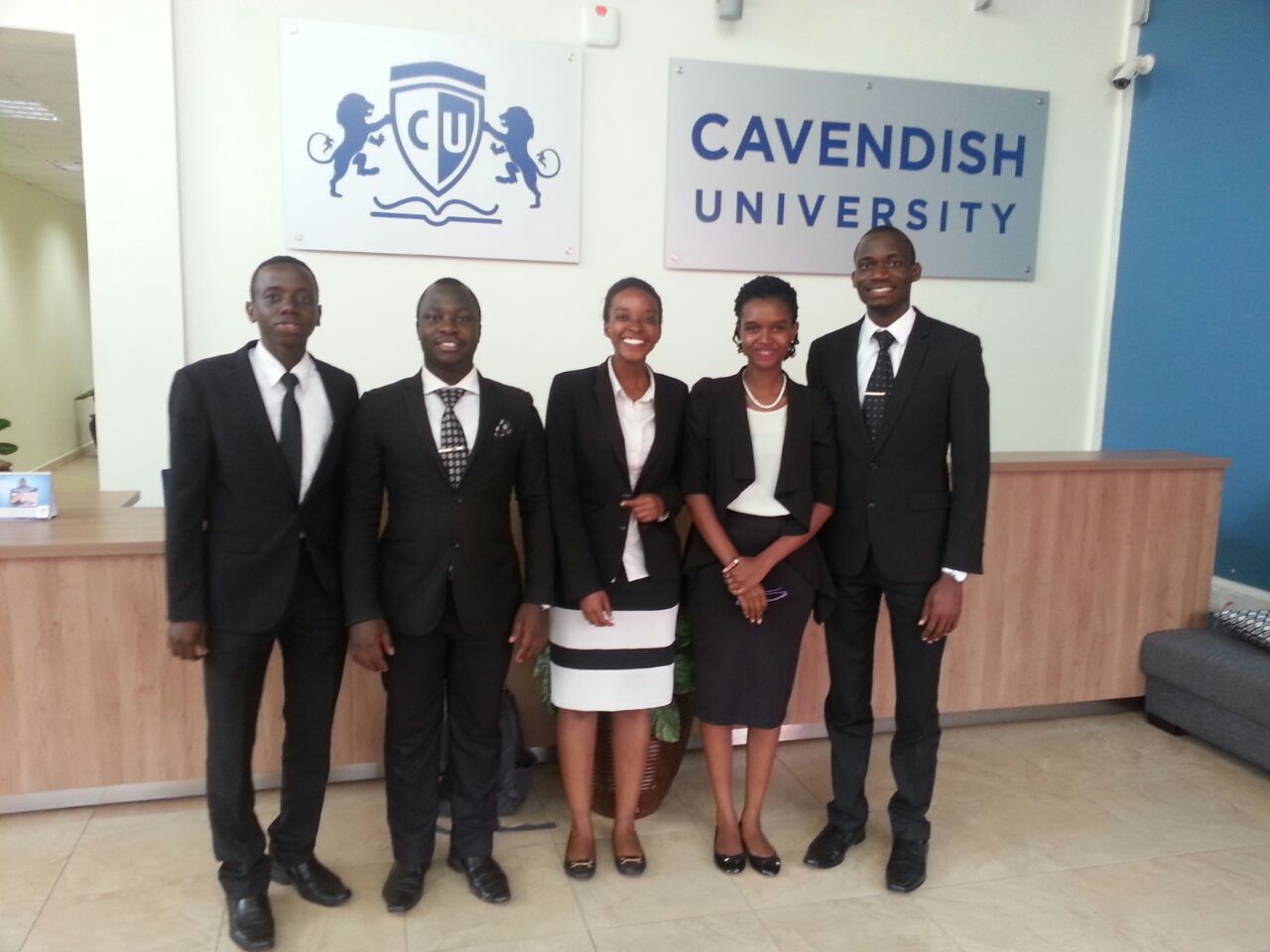 Uganda Christian University (UCU) has been declared the winner of the JESSUP Moot National Rounds after defeating Law Development Center (LDC) in the national qualifiers. The competition was held at Cavendish University on Monday and Tuesday this week.
A total of 5 institutions participated in the national rounds, UCU, Makerere University, Kampala International University, LDC and Cavendish University, the hosts.
UCU was represented by Okia Joseph, Twongyeirwe Isabel, Kalondo Paul, Kitamirike Pius and Banya Trisha, the respondents that versed LDC, the applicants in the final rounds, on Tuesday.
Chairperson of the Jessup National rounds does a "Stevey Harvey"
After the end of the competition, the Chairman of the Jessup National rounds announced LDC as the winner of the moot court competition, yet the computation was in favor of UCU.
"There was an error with the results," one student that attended the competition shared with Campus Bee.
Out of the 3 judges that voted, 2 voted in a favor of UCU. The chairman however read out LDC as the winner.
"The individual performance of the UCU speakers was way better than that of the LDC team," the student continued.
LDC celebrated the announcement of the victory while it still lasted until UCU petitioned to have the error rectified.
Emails were sent out to every institution that participated apologizing for the error and announcing UCU as the winner of the Jessup moot court national rounds.
However, LDC is not willing to cede to UCU. It has since then counter petitioned claiming the change of the results in favor of UCU is unfair.
There has been no official communication from the ILSA about the changes.
However, it is uncertain what impact the LDC petition will have. ILSA may let two teams go for the international rounds; have a rematch of the qualifier rounds; or alter the results.
Philip Jessup International Law Moot Competition
The Jessup Moot is considered the most prestigious moot court competition in the world as it hosts over 80 countries participating in the international rounds. It is always organized by the International Law Students Association (ILSA), and happens every year at Washington D.C. Uganda sends one team every year. LDC represented Uganda last year.
When asked how the UCU team would perform at the moots in the US, one students shared her thoughts.
"I think after the performance of UCU in Arusha last year, anything is possible. We shall face a good performance out there."
The moots will take place between 9th and 15th April.