Princess Diana once said "Carry out a random act of kindness, with no expectation of reward, safe in the knowledge that one day someone might do the same for you."
Well, Uganda Christian University (UCU)'s Esther Birungi does not in any way fall short of this as portrayed in her most recent campaign dubbed #PadThruCovid under the management of The Birungi Foundation a non-profit Organisation that she solely founded in April, 2020 with the aim of advocating for the rights and welfare of the underprivileged women and children in society.
She also doubles as the Director of Nurture the Girl Uganda, an organisation that seeks to nurture and inspire girls in rural areas.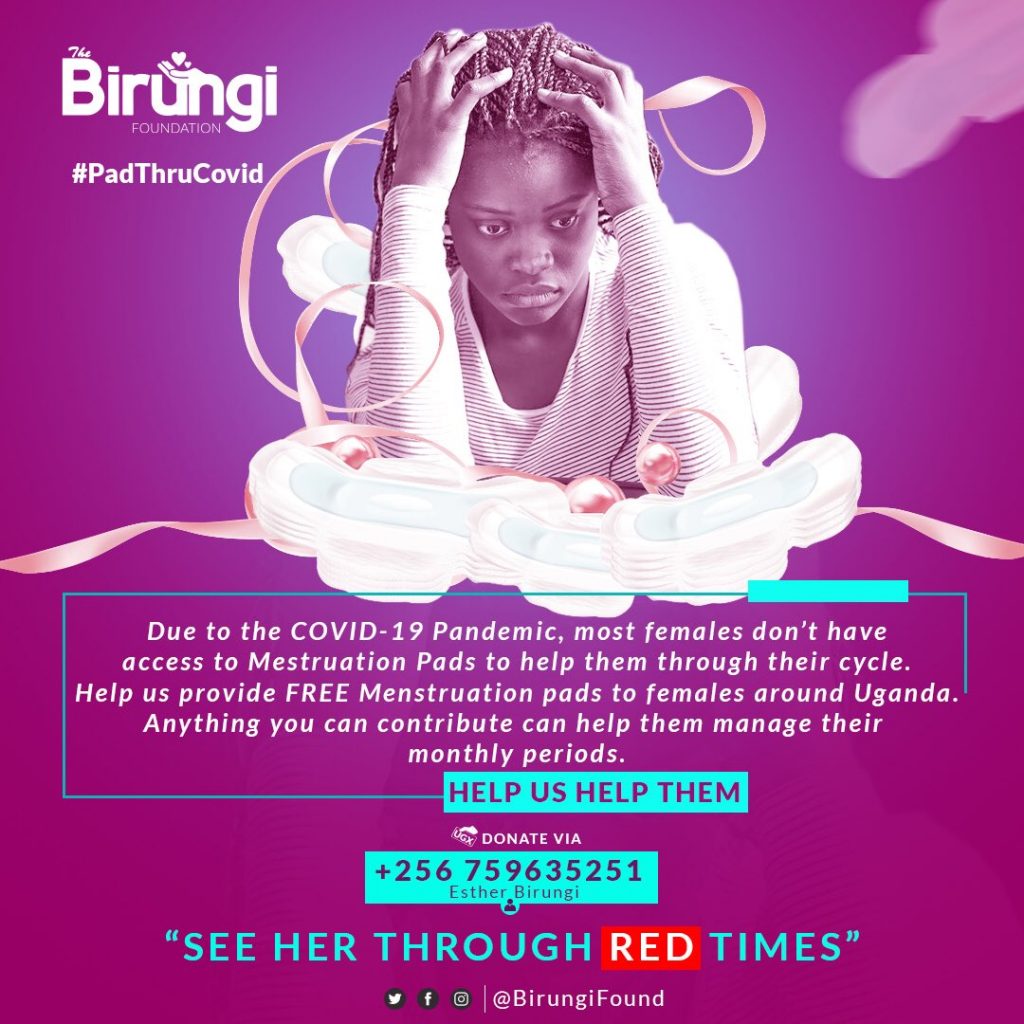 It is a popular fact that the current COVID-19 lockdown has greatly hindered access to a number of basic services and that includes access to items that are essential for menstrual hygiene amongst girls for example Sanitary towels. Some activists have argued that Sanitary towels ought to be part of the COVID-19 relief packages government is distributing to vulnerable people.
In a bid to provide a remedy for this situation, Esther Birungi has started a campaign on social media that calls upon the public to generously donate towards purchasing of sanitary towels for the vulnerable girl child.
In an interview with Campus Bee, she stated that their main target is purchasing 500 packs of sanitary towels and in fact Shs 800,000. has been collected at the moment. She further informed us that distribution has already commenced. Donations are being made through both mobile money and bank platforms.
We at Campus Bee think that such efforts be supported and not frustrated!