Uganda Martyrs University (UMU) will be cerebrating 30 years of existence this year.
As part of the celebrations, UMU has today officially launched the UMUAt30Exhibits to reflect on the key milestones the institutions has achieved, alongside the catholic church (founding member).
The launch was held today May 26 at the university's Kampala branch in Lubaga.
"The exhibitions intend to recast the coexistence of the church and our country, Uganda," said Prof Patrick Kyamanywa, Vice Chancellor.
The Minister of Justice and Constitutional Affairs Hon. Nobert Mao graced the occasion as the Guest of Honor.
He highlighted on the need to accept that "we need to have some difficult conversations so that we can move forward well as a country" as he appreciated UMU for preparing grounds for this.
"Therefore, it is our duty as we launch the UMUAt30Exhibits to broaden the grounds for dialogue, taking our past into consideration and aiming to do better than those who came before us." Hon Mao noted.
Other notable attendees included Dr. Maggie Kigozi, Rev. Fr. Dr John Vianney Kitooro and Dr David Tshimba.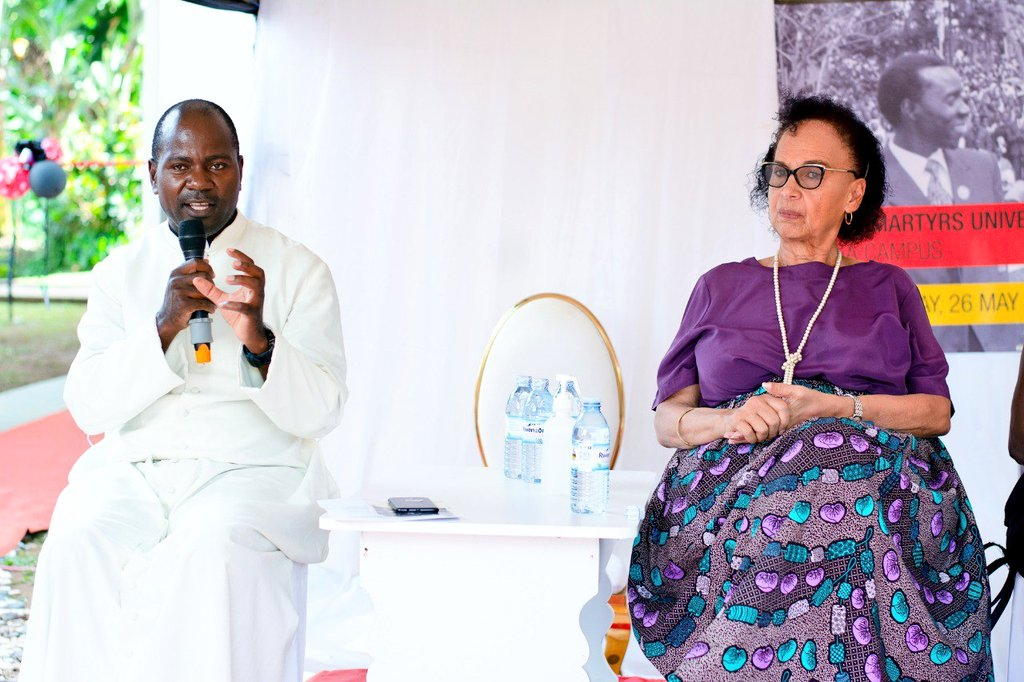 UMU was established in October 1993 with 84 students and two academic departments: the Institute of Ethics & Development Studies and the Faculty of Business Administration & Management.
The University is affiliated with the Roman Catholic Church in Uganda and is owned by the Episcopal Conference of the Catholic Bishops of Uganda.
Comments