Isaac Wanderemah, 20, a Ugandan student of Aircraft Engineering at Moscow Aviation Institute has died on the spot after falling from the 12th floor of a building in Moscow, Russia- Campus Bee reports.
Wandereremah was the best student at St Mary's College Kisubi (SMACK) in the 2015 UCE examinations results, scoring 8 in 8. He subsequently got 20 points (triple As) in UACE from the same school. It is no wonder the deceased's friends describe him as "one of the sharpest SMACKISTS in the last decade."
He was studied a bachelor's degree program in electrical engineering at Makerere University Kampala just for one year before he met a professor who studied in Russia, and advised him to do the same if he's interested in fundamental knowledge of aviation engineering.
Wanderemah, Campus Bee has learnt, at the time of death, was progressing well with his education despite battling depression. In an interview with Moscow Aviation Institute press team, Wanderemah seemingly had big dreams.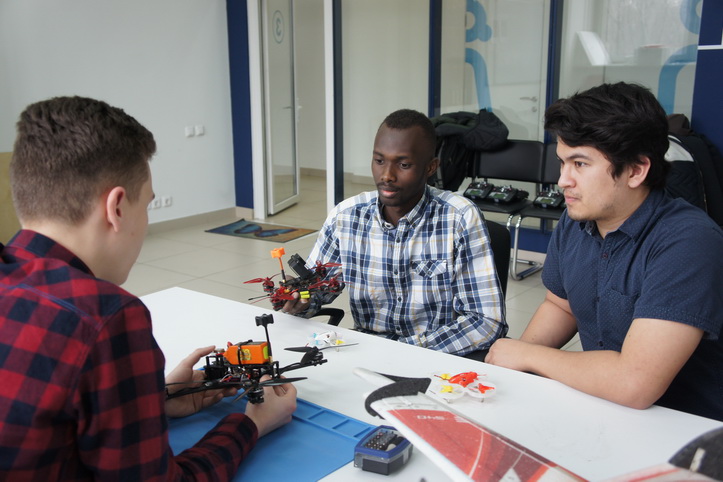 "My uncle is a soldier in the Ugandan Air Force who had some engineering training. I used to be his apprentice whenever he came to visit and repair some of our appliances. I always wondered how things worked, my passion for engineering started to develop. When I was a child, I wanted to become a pilot. But my uncle tamed me into liking engineering, I fell in love with it and passion for aeronautical sciences grew in me", the deceased told his school press team.
Wanderemah also used to take part in many university activities. last year, he had participated in Russia inter-university Aviahackathon, which brought together representatives of universities, airlines, airports, system integrators and IT companies on one site. He joined one of 29 student teams and during three days solving real business cases, using programming skills. He participated not only in scientific events, but also in the creative ones. Thus, he represented Uganda on Africa Day held in MAI in May 2019.
Our thoughts and prayers go out to Wanderemah's friends and family.