The Uganda Government Sponsored Students Association (UGOSSA) has in a letter written by their president Yusufu Waidembe, briefed all freshers who are joining public universities this academic year on government sponsorship, on a number of pertinent matters for their consideration, as they embark on this new chapter of their lives.
It should be recalled that UGOSSA is the umbrella student association that brings together all government-sponsored students in all public universities in Uganda and it has university chapters across the board.
The pertinent matters in perspective have among others, included a remainder to all freshers admitted on the District Quota scheme to get verification letters from their respective districts and to report with those verification letters to their respective campuses.
UGOSSA has further informed all freshers admitted on government sponsorship to ensure that they open up bank accounts or at least ensure that they have bank accounts opened up in their names as they appear on the academic documents. These accounts are essentially for easy disbursement of their food and living out allowances.
Kindly find the full communique below;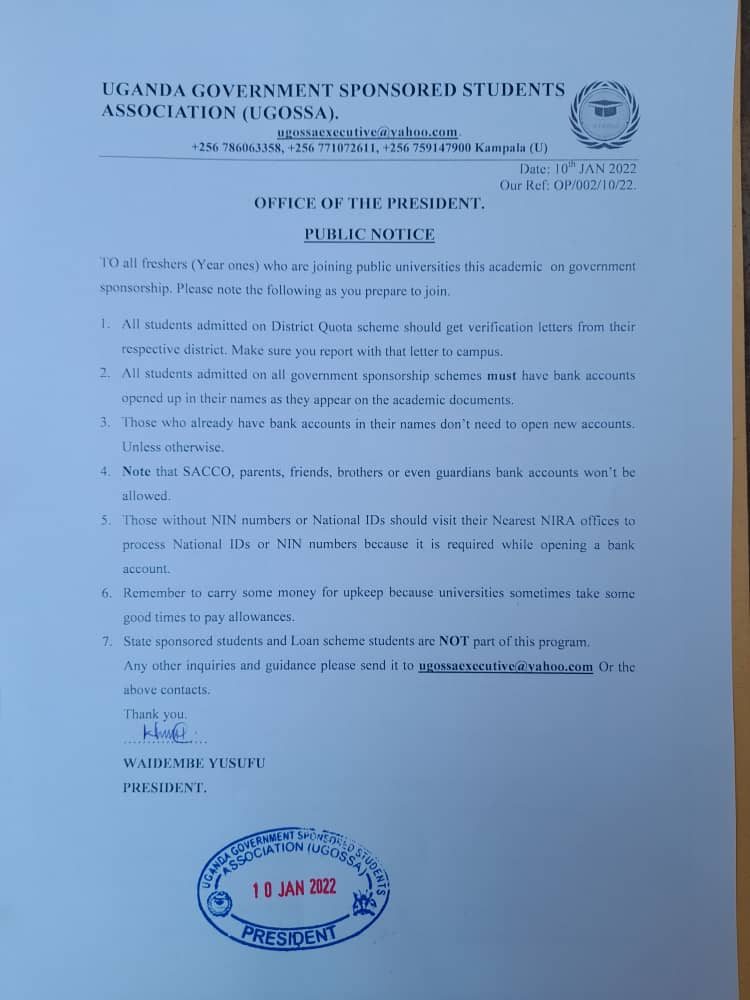 Comments