Kyambogo University qualified for the quarterfinals on Monday 27th/June/2022 after a thrilling 3-0 win over Kabale University in the 10th edition of the Pepsi University Football league.
The game that was played at the newly improved Kyambogo University East End pitch was a decider for both teams since they were both level with four points. In this last game of group C, Bishop Stuart University was leading the table with six points after all their four games. It was a must win for one of the teams since a draw would render Bishop Stuart University qualifying for the quarterfinals.
The match that saw thousands of students attending in massive numbers called for tight security at the gates as police demanded a university identification card at hand or a display of a university portal account on the phone in order to access the playground.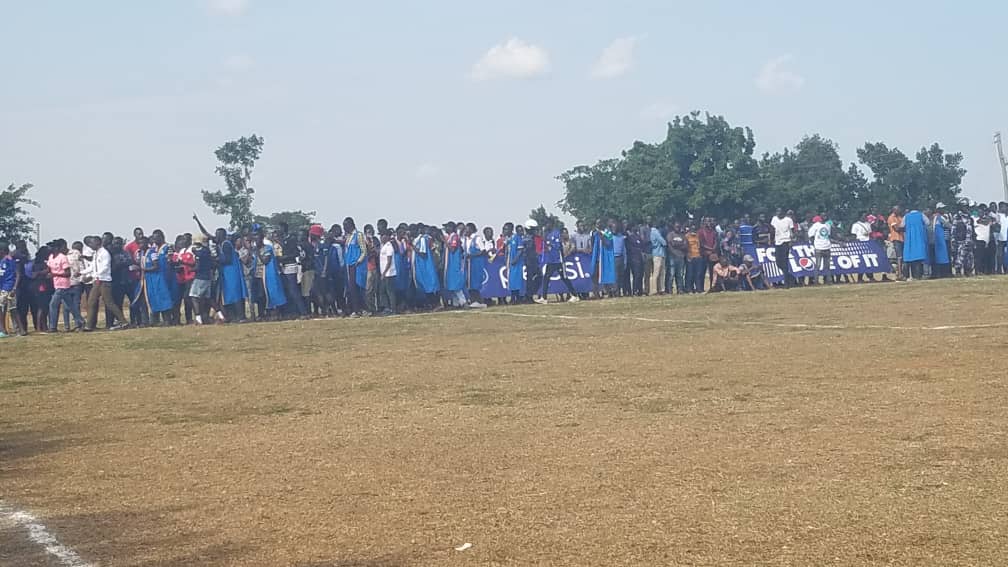 Hudson Mbaliire put his name on the game's scoresheet by securing the first goal with a powerful header in the fifth minute that left the Kabale goalkeeper wandering around his goal area without any trace of the ball.
Within the twenty second minute, a quick corner saw Bindondole Alimansi curve a heavy ball from the wing, meeting Pascal Miiro Junior's head which sent the ball flying into the Kabale net.
Hudson Mbaliire sent another powerful header into the Kabaale University goal and the keeper could only divert the ball's direction into the far corner of his goal, making it six goals to Hudson's tally in the league so far.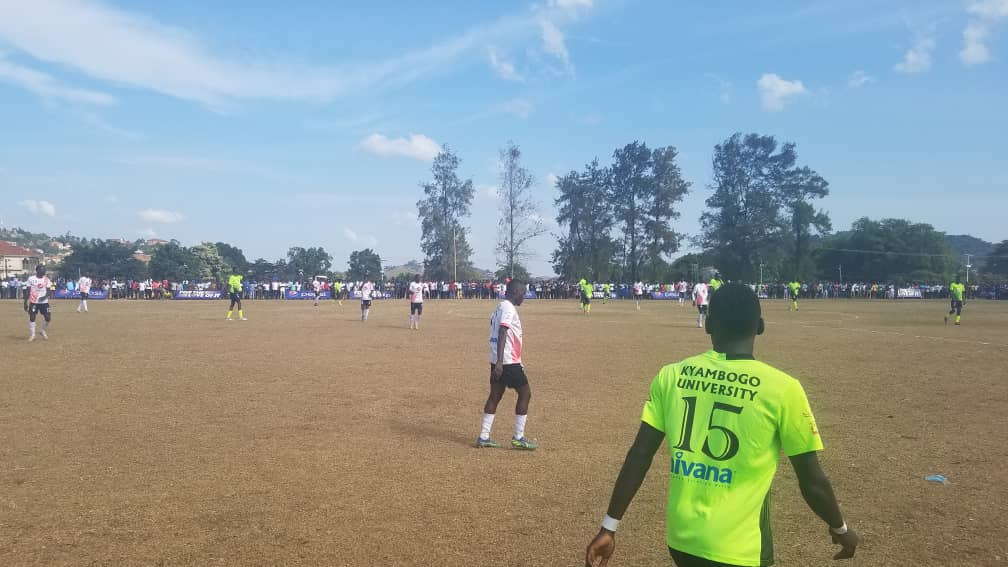 Kabale University came back in the second half with more intensity, creating more chances at the Kyambogo University goal. All their efforts however were unsuccessful as many shots went wide.
Kabale's Number 11, Waibi Charles Moses became an entertaining man to watch as he easily found a way through the Kyambogo University defence, dribbling past whoever came his way. His efforts however failed to secure any goal.
The dying minutes of the game saw a display of talent as Kyambogo's midfield and striking line waved a tap-tap pattern of short passes.
Kyambogo's jersey number 5, Bindondole Alimansi, was a calm playmaker of the game while Hudson tried running away from the tight marking of Kabale defenders.
With the end result of the game, Kyambogo University qualifies for the quarterfinals at the top of the table with 7 points while Bishop Stuart University trails behind them with 6 points. Kabale University was sent to the bottom of the table with 4 points.
Comments