The current academic year for most university students is coming to a close and another step in the academic journey has to be made.
Most students pursuing various courses, if not all, are required to equip themselves with the hands-on experience to accompany the knowledge acquired from the lecture rooms.
It is for this reason therefore that most organizations avail internship opportunities to the students and Uganda Revenue Authority (URA) is no exception.
It is no surprise that URA as an employer of choice, is seeking to provide continuing students with an opportunity to develop job skills, build connections and 'get future fit.'
The tax collecting body has invited applications for internship for the period of September – November 2022.
The applications will run from Wednesday 24th August 2022 and close on Tuesday 30th August 2022.
Below are the fields and number of available slots;
Finance-6
Procurement-6
Human Resource-8
Learning & Development-3
Records & Registries-10
Fleet-6
Information Technology-10
Research & Innovation-5
Domestic Taxes-30
Customs-50
Public & Corporate Affairs-10
Interested parties are advised to use the application link; https://careers.ura.go.ug:2023/ to apply.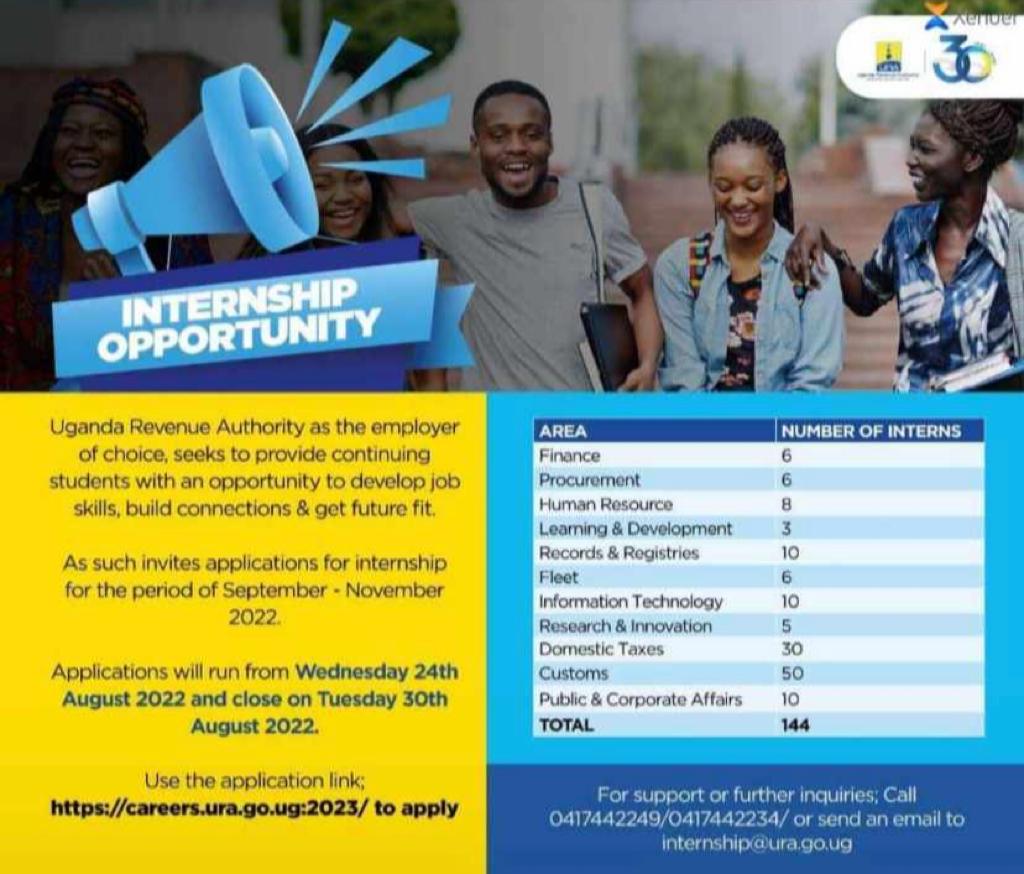 Comments