Urban TV's campus 101 presenter Casmir Mukisa Kimenyi a.k.a MC Casmir is all over the moon as he is finally going to graduate next month.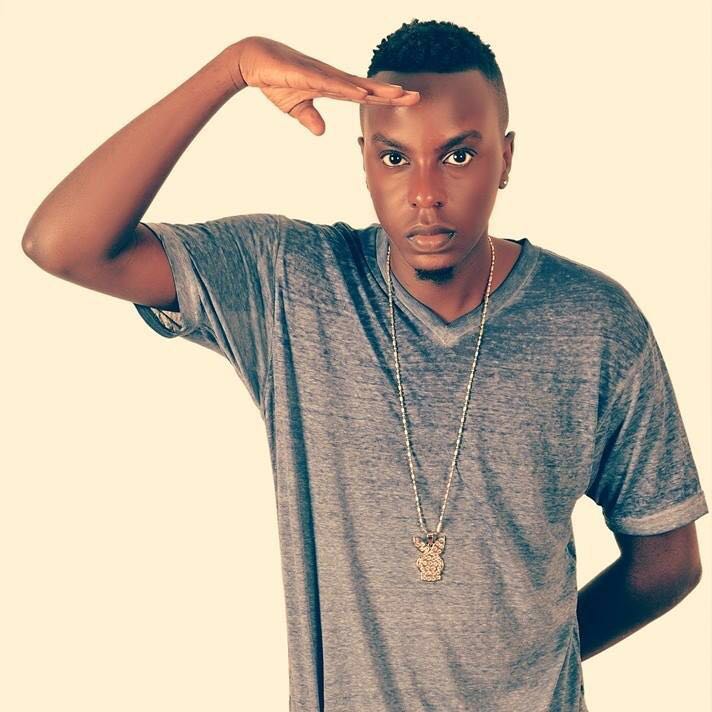 Casmir joined MAK in 2012 to pursue a Bachelor's degree  in Records and Archives management and was supposed to graduate in January last year but never appeared on the graduation list.
We all know the circus that rotates around missing graduation; talk of retakes, missing marks, missed exams and all that fracas that got people bad mouthing about him as an academic failure.
Casmir's God of 2017 has answered his prayers on such an early notice as he finally overcame whatever was standing in his way to appearing on the graduation list.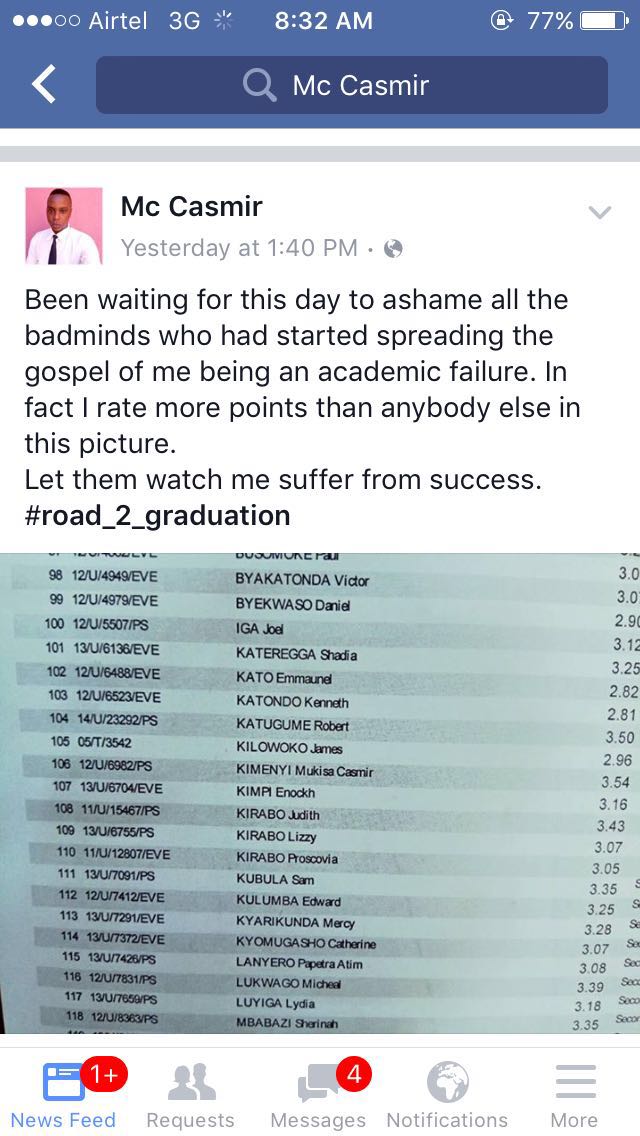 He was so excited and took it to Facebook to Shame all the sniffs who were labeling him an academic dwarf.
The post was centered on the fact that he performed better than the rest of the to-be-graduates with a CGPA of 3.5 (presumably a 2nd class degree).