National Unity Platform (NUP) flag bearer in the Makerere University 87th guid race has won with a landslide victory, Campus Bee reports.
NUP's Shamim Nambassa, according to the provisional results Campus Bee has seen, is leading with 1,668 votes whereas Forum for Democratic Change (FDC) guild candidate [her close rival] Obeid polled 252 votes. With her slogan, "vaccinate the junta with wee-wee", Nambassa declared 'war' on the current Vice Chancellor of Makerere University, Prof Barnabas Nawangwe.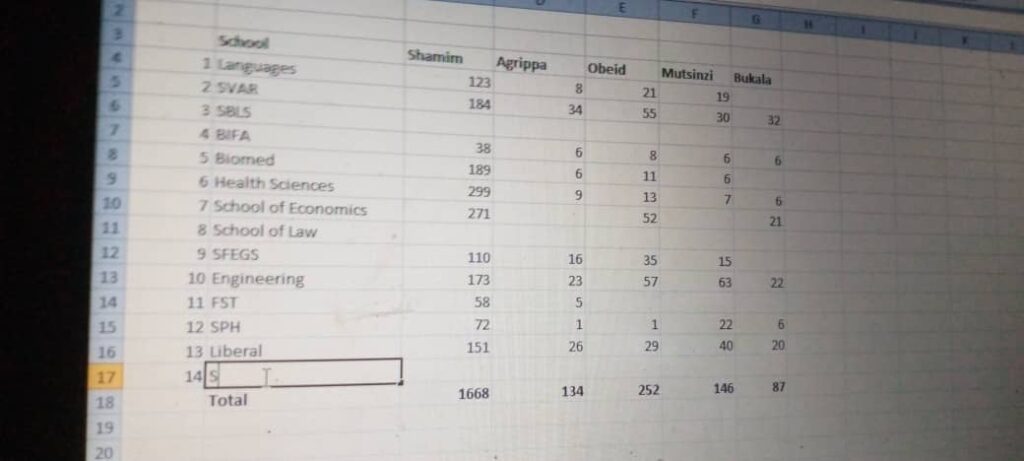 During her manifesto launch at the guild canteen, Nambassa revealed that halls of resistance are at shortage of water more so in the cock crowing hours, health services are not healthy something she promised to work on if elected into office. She also promised to have the controversial 15% tuition policy phased out completely. The policy was halted for a two years period due to the outbreak of COVID-19 that ravaged the economy.
Nambasa takes on the mantle of guild leadership at the biggest public university from Ssempijja Ivan, also a NUP member who was last year declared the 86th guild President of Makerere.
Comments