While talking to Makerere University graduands about the plans they have after graduation, we landed on one interesting fresh graduand whose plans were quite the opposite of what everyone expects.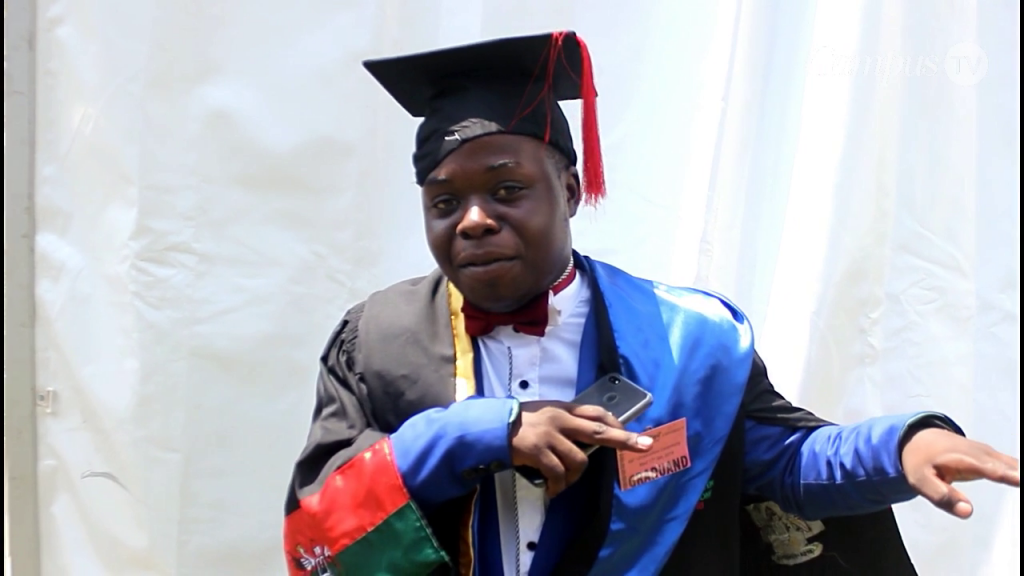 The graduand in question goes by the names of Bright Kayaga who has graduated with a Bachelor's Degree in Commerce at Makerere University. According to Kayaga, looking for jobs is not a thing for him like the other graduates. "The plans I have, me I am not going to look for any job, no no no, I will not make any application.What I will do, I will just walk to any office and start working. Now let the month end and they don't pay me, that's where trouble will come from," Kayaga confidently assured.
The excited Kayaga also revealed how happy he was after graduation by revealing the hectic moments with course works, "I feel so happy that I have graduated, so happy. It has been a hustle my dear, we've had course works, we dint have any retakes but I thank my parents, I thank God for that." Kayaga confessed.
In case you are wondering who Bright Kayaga is, well, he is a fresh comedy talent who works with comedy stores and BU TV. Following his graduation, Bright does not show any signs of quitting comedy for commerce related jobs.
Here is the video;