The Makerere University Vice Chancellor has confirmed that academic transcripts for Law students have already been printed and ready to be picked up by their owners.
Prof Barnabas Nawangwe said transcripts belong to students who are set to graduate early next year.
Nawangwe added that transcripts for the rest of the colleges will be ready by next week despite the fact that majority of the students have not yet cleared their fees.
"By the end of next week definitely all the faculties will have their transcripts printed. The only problem I saw from the report I got, only very few students have cleared," said Nawangwe.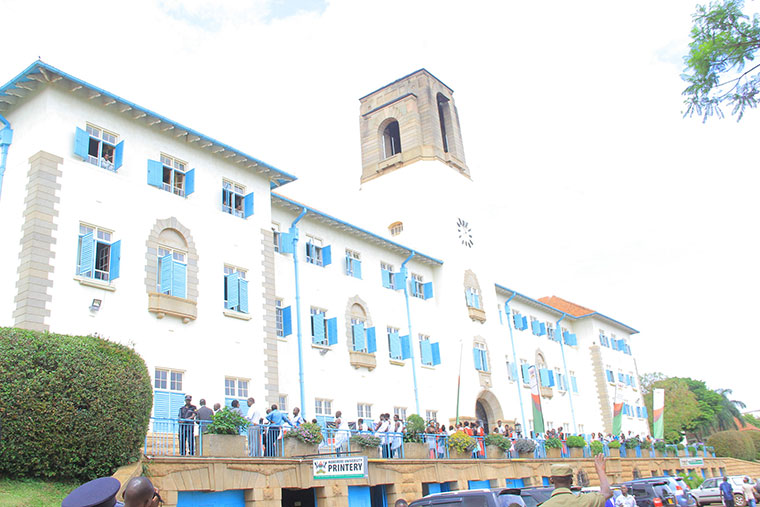 Prof Nawangwe noted that most students have been used to receiving their transcripts after graduation, something he believes is the reason why majority have not yet cleared their payments.
"I think it is because they are used to know that transcripts are given after graduation. Don't wait for graduation, clear and get your transcript and begin looking for jobs," advised Nawangwe.
Nawangwe also advised his fellow staff members that in future, transcripts should be issued immediately after marking students' examinations.
Watch him below;