Makerere University's Vice-Chancellor Prof Barnabas Nawangwe last evening officially flagged-off 4000 pieces of Surgical Masks donated by the Makerere University community to Xiangtan University, China in a bid to curb down Coronavirus.
According to Nawangwe, Xiangtan University is their main collaborating university in China where more than 60 Ugandans mostly from Makerere University are studying.
"Makerere University is very much concerned with the devastation that the Coronavirus has caused to the people of china and we have already sent our solidarity message to the people of China and in particular Xiangtan University with whom we collaborate." Nawangwe said while handing over the masks.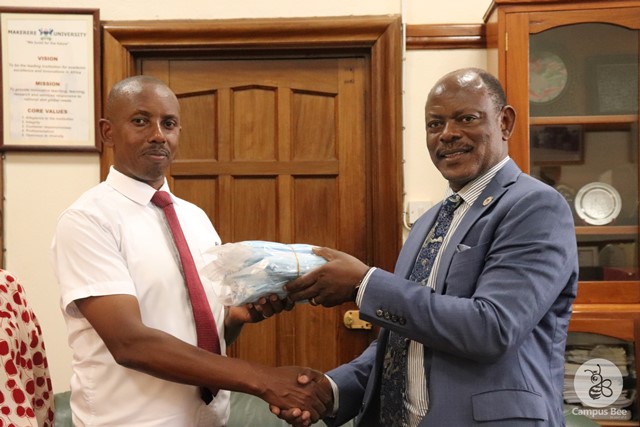 "As a show of solidarity, we want to send this token of support to Xiangtan University by sending these surgical masks that we hope will help you to fight further against this virus." Nawangwe added.
The donation has come following outcry from Ugandans studying in China who have been calling for evacuation. The students, who have faced challenges like hunger have on many occasions highlighted their need for help as well.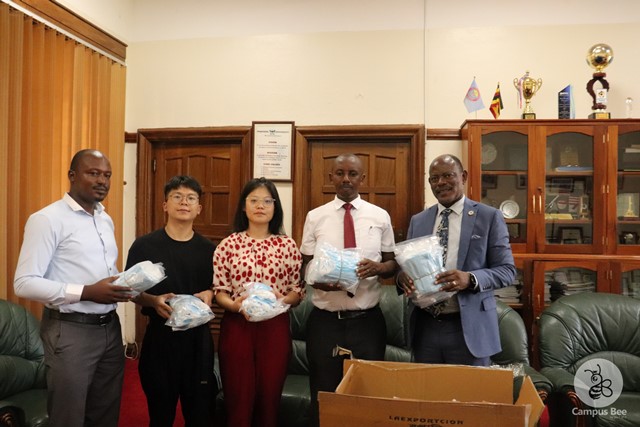 The Virus, which has claimed thousands of lives is reportedly being managed to make sure that it does not spread further.
Watch Nawangwe in the video below;
Comments