Renown political commentator Tamale Mirundi was over the weekend overwhelmed by his daughter's emotional tribute during her graduation speech.
Bridget Josephine Namuli was part of the graduands from the recently concluded Makerere University 73rd graduation ceremony.
Resultantly, the Mirundis organized a celebratory party that was attended by close friends, family and prominent members of the public.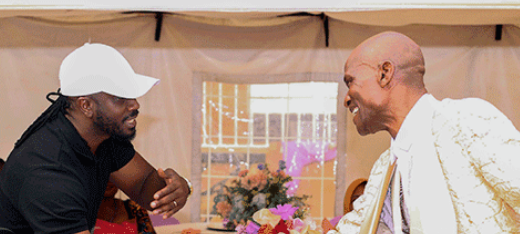 One of the day's highlights was Bridget's soul-stirring remarks towards her daddy that left wowing.
The confident young lady reassured her father to keep believing in her no mater what and to also expect big from her.
Bridget went ahead to reveal how she almost missed out on a semester due to her father's illness that had her unsettled. She however used the setback as motivation to work harder and polish up her grades.
Watch the full video below;
Comments