Nakigudde Maria Speria is a beautiful and intelligent final year student of Law at Uganda Christian University (UCU) main campus Mukono.
Being passionate about public speaking and debate, Speria has participated in a number of debate tournaments some of which she has won and made it to the top three speakers in most of them.
Her inspiration and desire to serve as the Speaker of the National youth parliament does not only stem from this passion but also quite an interesting history of her leadership.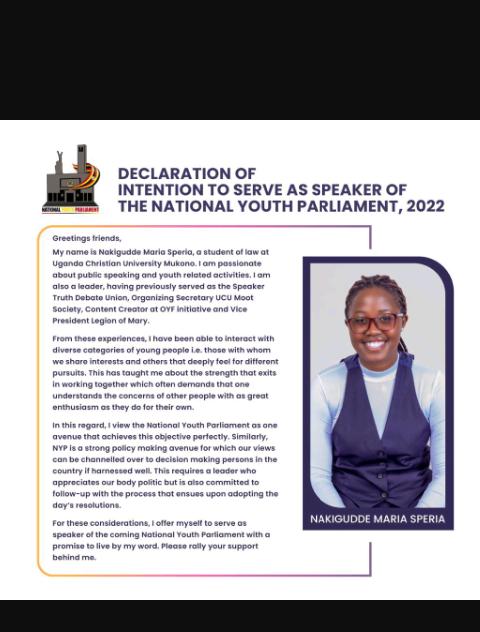 Speria's leadership has its foundation in her form three when she became the class councilor after which she was elected as health minister of her O'level school. As health minister, she was also on the school disciplinary committee.
Since then, she declared her intention to always serve as a leader and this saw her being appointed to be part of the school court in her A'level at Immaculate Heart Girls' School based in Rukungiri.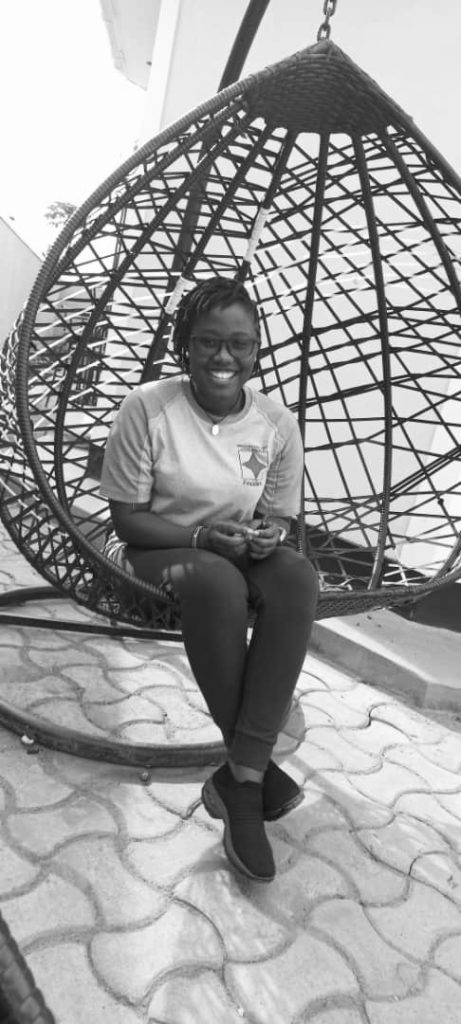 The school court's main duty was to summon undisciplined students whom it shaped into being better members of the community by guiding them and counseling them more often.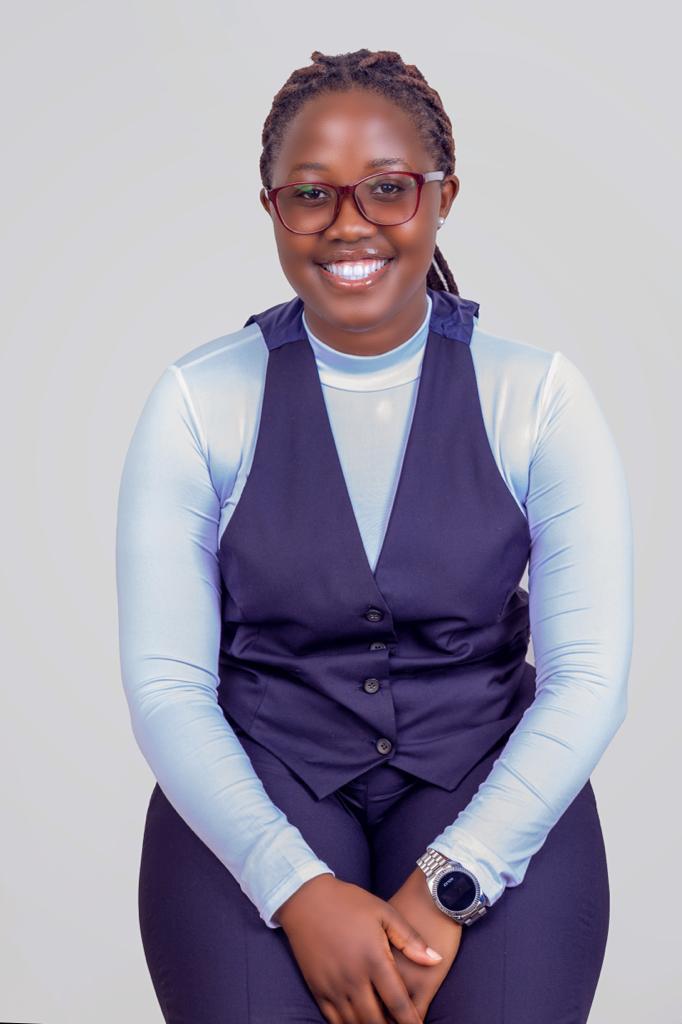 The fact that she sometimes calls herself an Ambassador of Mother Mary is not to be taken for granted. She served as President of Legion of Mary both at Immaculate Heart and Uganda Christian University, something that has strengthened her firm religious faith. Currently, she is serving as the Speaker Truth Debate Union and organizing secretary of the UCU moot Society.
"My experience in all this has been great for it has matured in me values of coexistence and teamwork," Speria commented.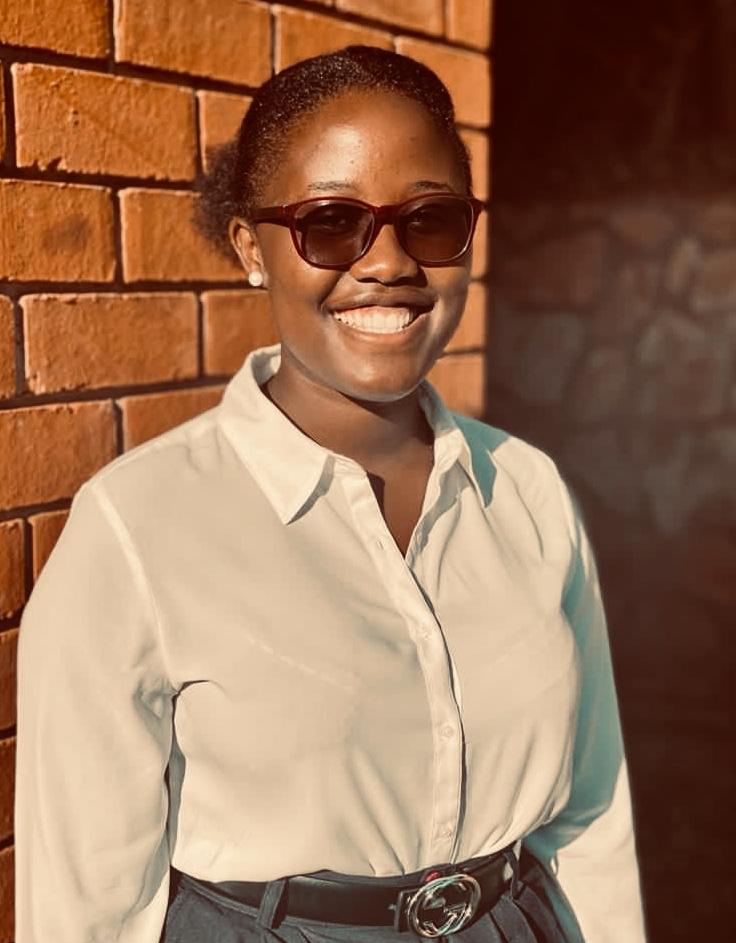 The National Youth Parliament elections will take place on Friday 5th August 2022 at the National Parliament both physically and virtually.
More than anything, Speria is certain that she will go through as Speaker, for she believes that she has both the determination and potential to serve as one.
"Young people are looking for the kind of determination and potential that I have. I am committed to ensuring inclusivity of the youth."
She pledges to bargain for a better position for the youth to engage in legislation and policy making to ensure their issues are addressed by utilizing available.
When asked how best she could inspire the youth, Speria had this to say, " There are many ways to inspire the youth. But most of all, I would encourage them to speak until their voices are heard, to challenge themselves every day, to do better and become better versions of themselves."
Nakigudde Maria Speria has since the old days of high school been friendly, approachable and passionate about fighting for human rights.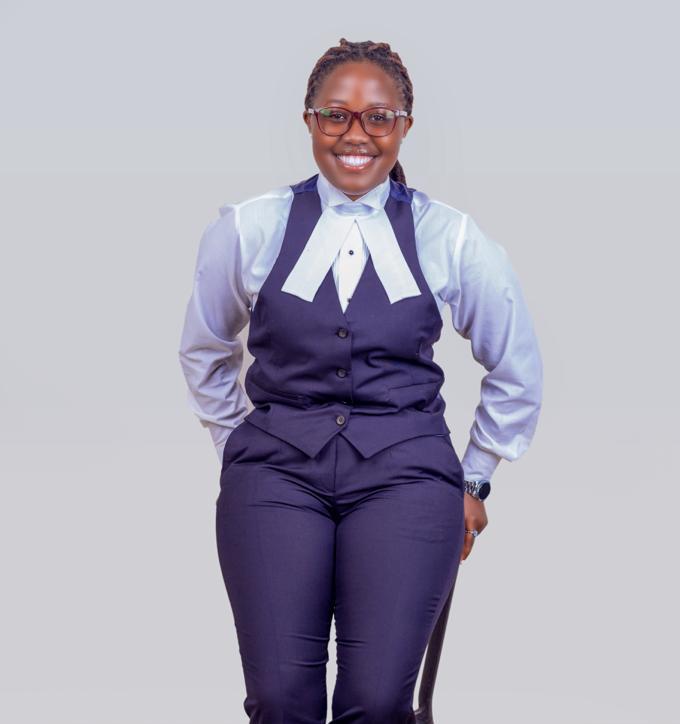 This has not only made her an admirable young lady but also a role model to many.
By serving as National Youth Parliament Speaker 2022, she hopes to inspire many more youths to speak until their voices are heard.
Comments