A Kyambogo University student in the Department of Lands and Architectural studies has come out to make shocking revelations about a lecturer who is threatening to intentionally fail finalists. The victims are students offering a Bachelor's of Land Surveying and her reason is that she does not want them to compete with her in her field of practice.
The student who preferred anonymity identified the lecturer as Mugumbu Nagujja Sophia, a Practicing Surveyor and Junior Lecturer in the Faculty of Engineering, teaching random course units of Geomorphology, Physics, Cartography, Site Management and Construction practice and also an in-charge of Final year projects in the department.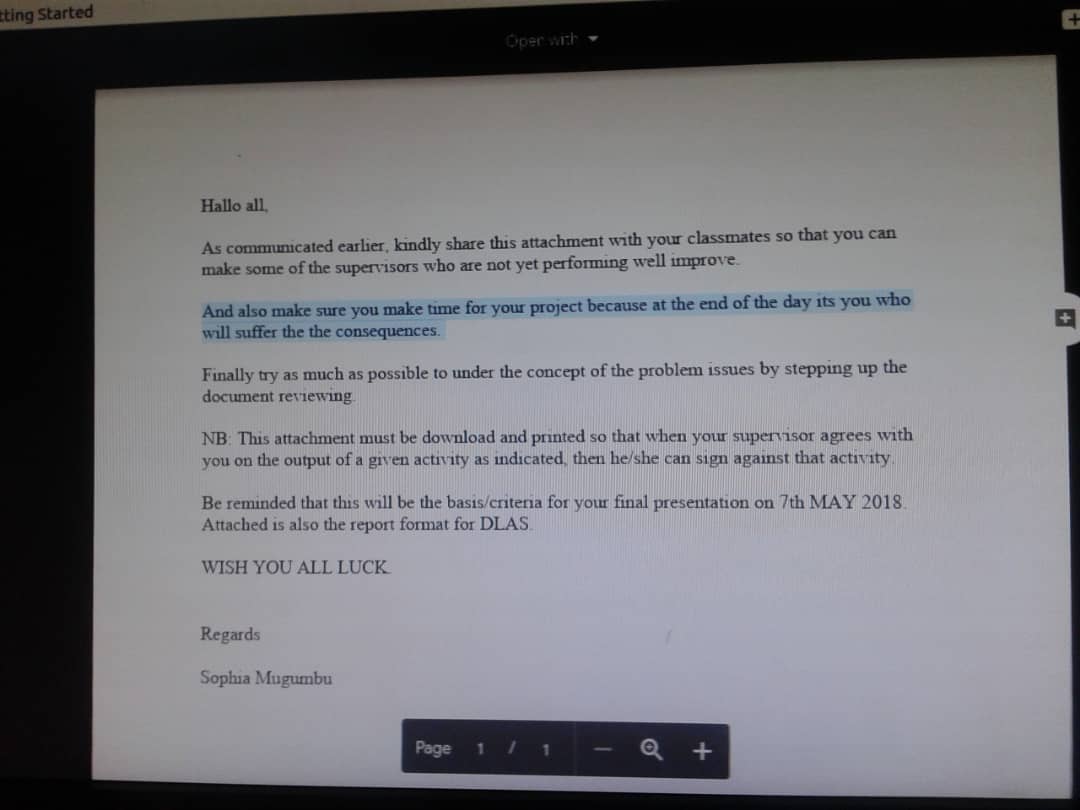 She went ahead to narrate that this lecturer is a wife to a senior lecturer in the same department which has granted the latter an opportunity to make unquestionable decisions on several matters concerning Students' marks
She explained that the lecturer was failing them just because she does not want them to graduate and compete with them in her field of practice.
"During one of her lectures, she openly told us that she will make sure that 30 students in our class do not graduate. This is intentional. We are a class of over 80 students and we painfully pay tuition of Shs. 1,800,000 per semester. Imagine paying all this and a lecturer fails you just because she does not want competition," the student cried out.
The student also described that the lecturer has been failing finalists in preceding years, and has continually done this without question.
"Last year, out of 50 students in her class, 20 did not graduate just because of her course unit. It is therefore not the first time she is doing it," the student said
In a bid to get more details on this expose, I decided to randomly interview 3 more students pursuing the same course (Land Surveying) so as to clear the perception that the whistle-blower could be having personal bias on the lecturer, but surprisingly, they all revealed the same
"One day, she came to class and said that about 30 students should not graduate. She reasoned that our number is big enough and there is nothing we are going to do in the field. She also cautioned that in previous years, students were fewer and thus she made sure that she failed about 8 of them," Another student narrated
The students in the Department mentioned that whenever they step into the final year, they are always scared of not graduating because of the Projects Course Unit handled by this lecturer. In their own words, she expects them to come up with very big projects so that she can fail a big number from the class.
"She has even told us that those who have retakes will present after graduation day so that they do not graduate this year, but instead wait until December next year," One student added to the many voices.
The students are seeking intervention from the Students' Guild Council and the university administration so that they are not deterred from pursuing their dreams simply because of one lecturers seems to be a bottleneck to their success.