In a heartwarming display of generosity and commitment to education, youthful Kampala lawyer and Uganda Christian University (UCU) alumnus, Tumukunde Tony, has announced his pledge to pay part of the tuition fees for three lucky law students at the Law Development Centre (LDC) every year. This remarkable initiative aims to assist financially challenged students in pursuing their legal education dreams and ensuring they complete their studies at LDC.
Tumukunde of Tumukunde Advocates made this announcement on his Twitter account @TumukundeTT, where he shared his vision for the program. He stated, "Today, I have officially commissioned and committed to raising and paying part of the tuition for three LDC students in each study year. I will only be contributing Ugx. 1.5 million for each towards their first-term tuition. For this year, God has made it possible. I wish the lucky three well. The purpose is to ensure that the poor who have tuition problems join and complete LDC. Anyone who wishes to join this drive can join me to enable us to increase the numbers. Soon, we shall tackle the working environments. Law is a blessing. It must not turn into a curse. The objective is to have poor law students get a chance to enter and complete LDC."
Tumukunde's commitment to empowering less privileged law students highlights the importance of equal access to education and the transformative potential of legal studies. His initiative is expected to alleviate the financial burden on these students, allowing them to focus on their studies and excel in their legal careers.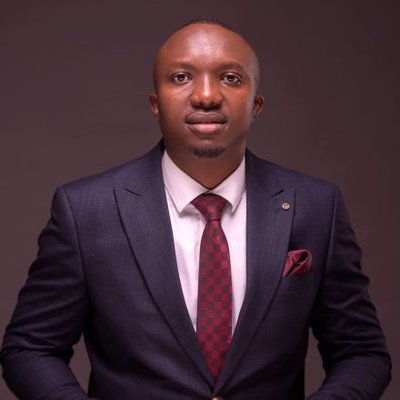 The pledge has already garnered significant attention and support from fellow lawyers, UCU alumni, and well-wishers who share Tumukunde Tony's passion for ensuring that promising young individuals, regardless of their financial circumstances, can pursue legal education at LDC.
Tumukunde's benevolent act not only reflects his dedication to giving back to the community but also underscores the crucial role that legal professionals can play in shaping a more just and equitable society. By investing in the education of aspiring lawyers, he is contributing to the development of the legal profession in Uganda.
The beneficiaries of Tumukunde Tony's generous initiative will not only receive financial assistance but will also have the opportunity to realize their dreams of becoming lawyers and advocates for justice. This endeavor marks a significant step towards creating a more inclusive legal community in Uganda.
As Tumukunde's pledge gains momentum, many are inspired by his commitment to making legal education accessible to those who may otherwise struggle to afford it. With his support, these students can aspire to become skilled and compassionate legal professionals who will contribute positively to Uganda's legal landscape.
Comments