Young people are warming up for this year's Iganga Youth Day celebrations slated to go down at Sikezy Hotel located on Plot 12, Luba's road, Iganga, come 10th August 2019.
The event is an annual celebration spearheaded by Hangout Foundation in collaboration with communities, fellow youths and local leaders to celebrate the International Youth Day.
During the event, Hangout Foundation helps struggling young people to find relevant information that can help them launch business ventures, support their communities and become active citizens empowered to innovate and create a sustainable bright future.
This year, Hangout Foundation and Hire the Youth are partnering with singer Grace Nakimera's 'Feed The Streets Foundation' in a bid to reduce homelessness one step at a time.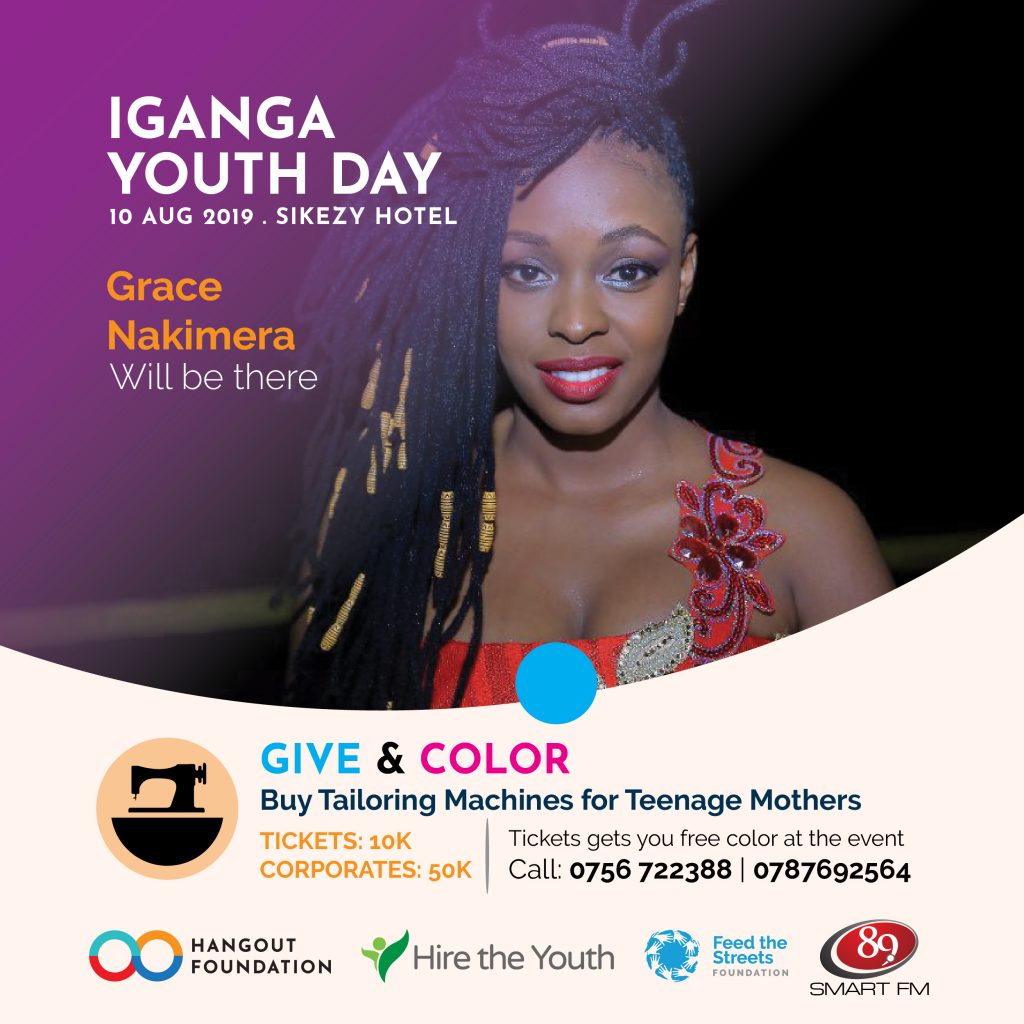 In case you didn't attend the previous editions, well, the Iganga Youth Day is an interactive experience where young people come together to share ideas, initiate relationships with organizations and leaders while finding ways to eradicate poverty and minimize unemployment among youths.
The event also features activities like games (face painting, color fun run, among others) poetry, a bonfire, music, dance, drama, as well as sports.
More exciting news this year confirms that the organizers will support a group of 50 teenage mothers who joined forces to empower each other attain vocational skills in tailoring. The helping hand has come following problems faced by the group such as inadequate tailoring materials, limited working space, and only two faulty tailoring machines.
The mentioned hardships have not only cut their only source of income but also cut short their ability to purchase foodstuffs and other basic needs in addition to taking care of their children
The organizers, therefore, seek public support towards this noble cause by fundraising 50 tailoring machines to improve their efficiency and to reach out to more mothers. Each machine with starter materials costs UGX: 400,000 ($109).
How to Participate;
Donate any amount to help buy Tailoring Machines for Teenage Mothers Call on 0756722388/0787692564.
Join the conversation on social media using the event's official hashtag #IgangaYouthDay